The number of people in the US state of Florida under orders to evacuate in the face of approaching Hurricane Irma has climbed to 6.3 million, authorities said Saturday.
The state's division of emergency management said it "estimates that 6.3 million Floridians have been ordered to evacuate."
The state has a population of 20.6 million, and with the massive Category Four storm forecast to move south to north Florida Governor Rick Scott has said everyone should be ready to evacuate.
Irma regained strength as a Category 5 storm late Friday as it made landfall on the Camaguey Archipelago of Cuba, and is now swirling about 275 miles (440 kilometers) away from Miami packing maximum sustained winds of 160 miles per hour.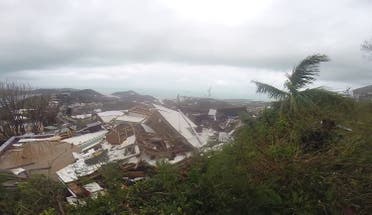 Irma is expected to strike the Florida Keys late Saturday and Sunday before moving inland, according to the National Hurricane Center, and many residents have joined a mass exodus amid increasingly dire warnings to leave.
As it roared across the Caribbean the monster storm claimed at least 19 lives, devastating a series of tiny islands like Saint Barthelemy and Saint Martin -- where 60 percent of homes were wrecked and looting broke out -- before slamming into the Virgin Islands and Puerto Rico.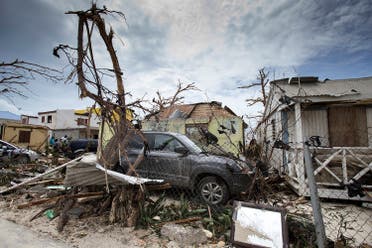 Warning that Irma would be worse than Hurricane Andrew -- which killed 65 people in 1992 -- Florida's governor Rick Scott had said all of the state's 20.6 million inhabitants should be prepared to evacuate.
Hurricane Irma's powerful winds on Friday began whipping the east and center of Cuba, where more than a million people have evacuated their homes as a precaution.
At 1600 GMT, the eye of the storm was located around 190 kilometers (120 miles) northeast of Nuevitas, in Cuba's central Camaguey province, moving west-northwest at a speed of 22 kilometers per hour, according to the national weather institute, Insmet.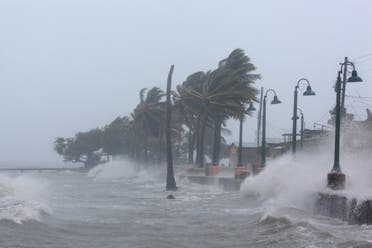 According to an AFP tally of Cuban civil defense figures, close to a million people have left their homes as a precaution -- either to stay with relatives or in official shelters.
Winds on Cuba's eastern coast were peaking at around 95 kilometers per hour (60 miles per hour), but heavy rains have already triggered flooding in coastal areas of the far eastern provinces of Holguin and Guantanamo.
Authorities were expecting both the wind and rain to pick up as the dangerous Category Four storm churns past the center of the island overnight Friday into Saturday, with Camaguey and Villa Clara provinces the most exposed.
The Caribbean's biggest island, Cuba has already evacuated 10,000 foreign tourists from beach resorts and raised its disaster alert level to maximum as Irma drew near.
Havana is expected to be spared the worst, but has been placed on hurricane alert as a precaution.
Packing winds of 155 miles per hour (250 kilometers per hour), Irma has left a trail of devastation across small islands in the Caribbean, and is set to barrel past Cuba on a collision course with the southeast US coast.
(AFP and Reuters)