At least 20,000 Islamist hardliners marched in Bangladesh on Monday in protest against the violence which has driven the Rohingya Muslim minority from neighboring Myanmar across the border into squalid refugee camps.
White-robed protesters chanting "God is great" assembled outside Bangladesh's largest mosque before a planned "siege" of the Myanmar embassy in the capital Dhaka.
The turnout eclipsed a similar rally after weekly prayers last Friday, when 15,000 demonstrators urged the government to go to war against Buddhist-majority Myanmar over the "genocide" of Rohingya Muslims.
Police strengthened security before Monday's rally, deploying extra officers around Dhaka amid fears the demonstrators could turn violent.
The hardline Hefazat-e-Islami group had vowed hundreds of thousands of its followers would lay siege to the Myanmar embassy, but police halted the march before it reached the mission.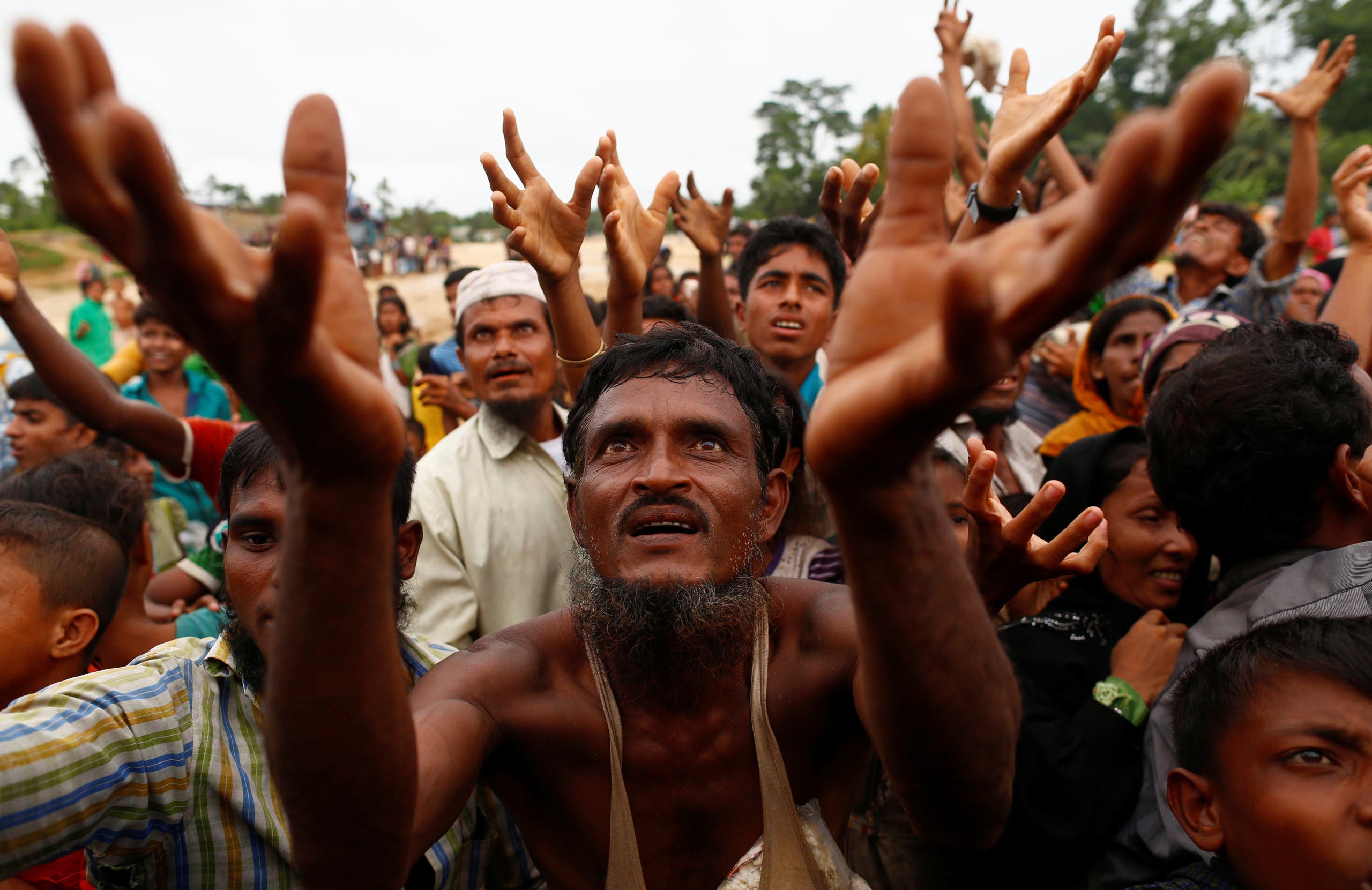 "Around 20,000 people joined the protest," deputy commissioner of Dhaka Metropolitan Police Anwar Hossain told AFP.
There was "tension" but the crowd was slowly dispersing, he added.
Hefazat officials put the attendance figure much higher, with supporters from across Bangladesh pouring into the capital to rally.
Maolana Saifuddin, a 27-year-old teacher at an Islamic school outside Dhaka, said he was protesting at the "barbaric genocide" of the Rohingya by the government of Aung Sung Suu Kyi.
"We'll besiege the Myanmar embassy to send a message to the Myanmar government that we won't tolerate this genocide of our Muslim brothers in Arakan," Saifuddin told AFP, using the Bengali name for Myanmar's westernmost state of Rakhine.
Another protester, Abu Raihan, told AFP it was his religious duty to "protest the slaughter in Myanmar" of fellow Muslims.
The plight of the Rohingya, a Muslim minority who are reviled and denied citizenship in Myanmar, has roused emotion across the Islamic world, with protests held in Pakistan, Malaysia and Indonesia.
The Rohingya in Rakhine have deep historic and linguistic ties with communities in the Chittagong region over the border, and images on social media purportedly showing abuses against the Muslim minority have aroused strong sympathy in Bangladesh.
Many homegrown Islamist groups are calling on the government to go to war with Myanmar and liberate Rakhine for the persecuted Rohingya minority.
The UN says more than 410,000 Rohingya refugees have poured into Bangladesh since a fresh outbreak of violence in Myanmar's westernmost state on August 25.
Many of those crossing the border bring harrowing tales of rape, murder and arson at the hands of Myanmar's security forces and Buddhist mobs.
Bangladesh already hosted at least 300,000 Rohingya refugees in squalid camps along its border with Myanmar before this latest influx.