Recent satellite images have emerged on Saturday showing remains of the Myanmar village of Tula Toli after its residents were attacked and their houses were burned.

The village is known to be home to Rohingya who are being targeted, exterminated and pushed out of the country.

Over a dozen Rohangiya from the devastated village described the attack as a "blood-soaked operation, " according to a report in British newspaper The Guardian. Myanmar forces killed dozens of civilians and burnt their homes on August 30.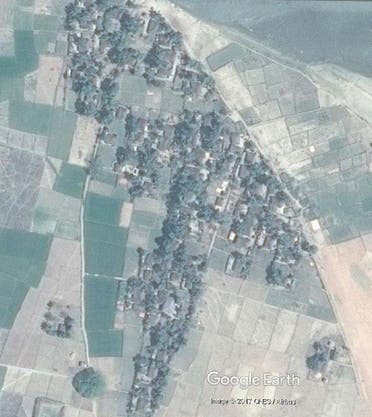 Quoting eyewitness, the article noted that an elderly woman was decapitated and burned, while soldiers drowned Rohingya babies and toddlers in a near-by river.

Bangladesh's Prime Minister Sheikh Hasina has issued a new call for Myanmar to take back the some 420,000 Rohingya Muslims who have fled violence in the Buddhist-dominated country.

Hasina, speaking to Bangladeshi activists in New York where she is attending the UN General Assembly, also called for greater international pressure on Myanmar over the new crisis which has unfolded in the past three weeks, media reports said.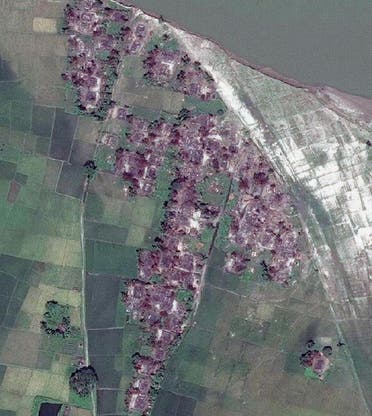 "We have told Myanmar, they are your citizens, you must take them back, keep them safe, give them shelter, there should not be any oppression and torture," she told a meeting late Tuesday in New York.

Hasina sought "urgent humanitarian assistance" from Muslim nations to cope with the influx of Rohingya who have fled what she called "ethnic cleansing," the state BSS news agency reported.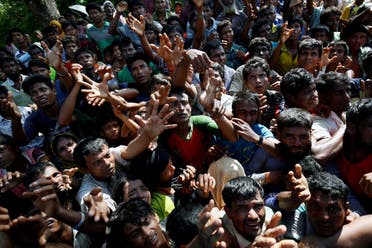 "It is an unbearable human catastrophe. I have visited them and listened to the stories of their grave sufferings, particularly of women and children," she said.

"I would like you all to come to Bangladesh and hear from them about the atrocities in Myanmar," she said. The majority of of the refugees are women and children.
(With AFP)