Catalonia's government said Monday that 90 percent of those who voted in an independence referendum banned by Madrid chose to split from Spain.
In a press briefing, regional government spokesman Jordi Turull said 2.02 million Catalans voted "yes" to the question: "Do you want Catalonia to become an independent state in the form of a republic?"
Also read: Kurdish unilateral independence and a deadly impasse
He added 2.26 million people took part. Meanwhile, more than 40 unions and Catalan associations on Sunday called a region-wide strike on Tuesday, after a major police crackdown on a banned independence referendum.
In a statement, UGT and CCOO, Spain's biggest unions, the Catalan National Assembly (ANC), a powerful pro-independence civil association, and 41 other organizations called for the work stoppage due to "the grave violation of rights and freedoms."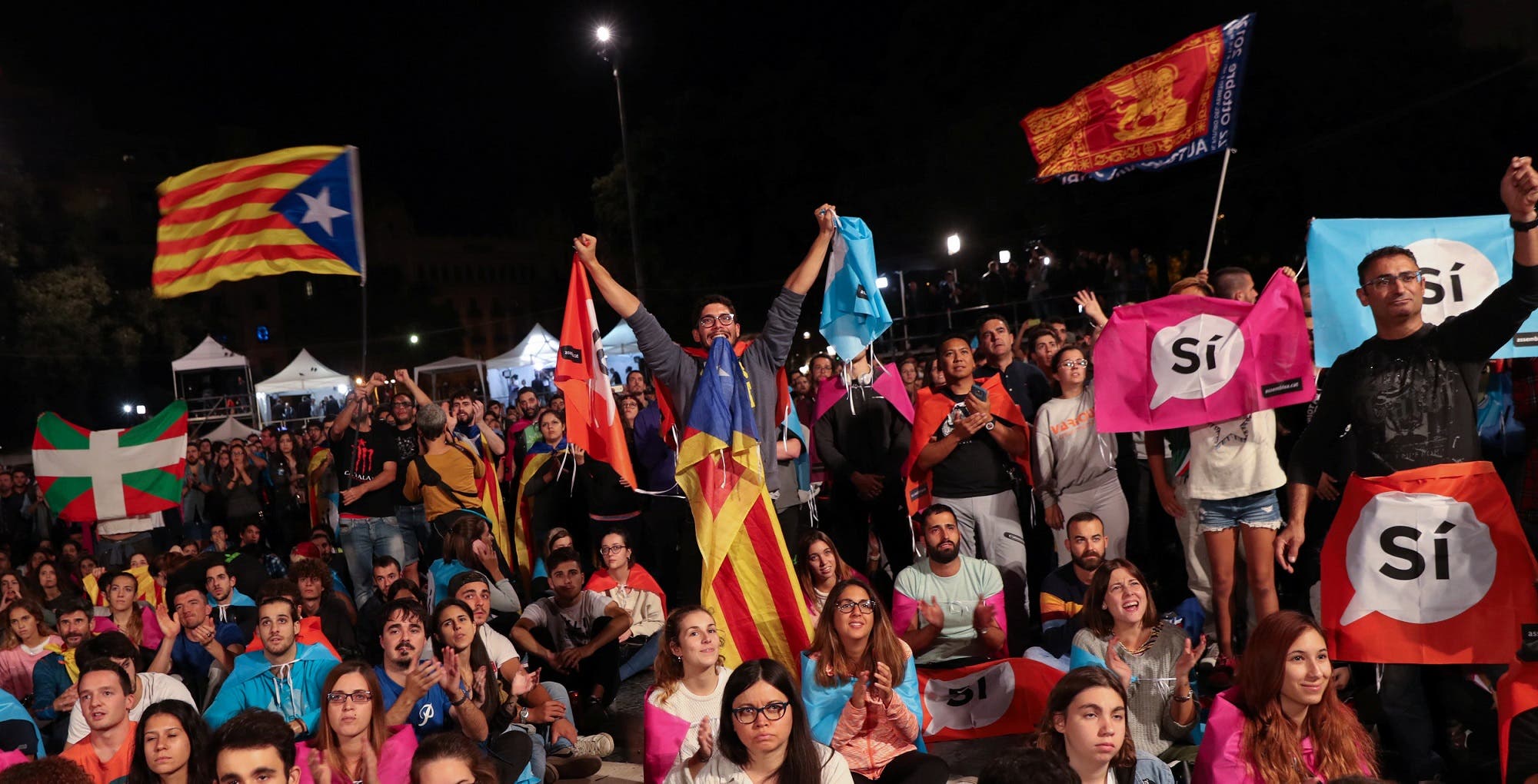 Rajoy speaks
Spanish Prime Minister Mariano Rajoy said Sunday that the rule of law had prevailed in Catalonia because an independence referendum in the region prohibited by the courts had been blocked.
"Today there has not been a self-determination referendum in Catalonia. The rule of law remains in force with all its strength," he said in a televised address. Security forces "performed their duty" in Catalonia and respected a court order to prevent voting from taking place, he added in his first public comments on Sunday's banned referendum.
Also read: Basque militants ETA surrender arms in end to decades of conflict
"It would have been easier for everyone to look the other way," the conservative prime minister said. The referendum was a "real attack on the rule of law... to which the state reacted with firmness and serenity".
"We have fulfilled our obligation, we have acted according to the law and only according to the law," he added.