Beset by challenges at home, President Donald Trump on Friday embarked on the longest trip to Asia by an American president in more than a quarter century, looking for help to pressure North Korea to stand down from a nuclear crisis.

Trump's tour of Japan, South Korea, China, Vietnam and the Philippines from Friday to Nov. 14 will take him out of Washington, where he has been beset by several issues.

These include an intensifying federal investigation into Russian meddling in last year's election, New York's recovery from an attack that killed eight people and debate over a tax-cut plan that if approved by Congress would be his first major legislative victory.

The trip began just days after Trump's former campaign manager, Paul Manafort, was indicted in the investigation into Russian meddling in the 2016 presidential election and his attorney general, Jeff Sessions, faced Democratic calls to appear before Congress again to clarify his previous testimony about the campaign's Russia contacts.

Amid the furor caused by the revelations, the Kremlin said on Friday a meeting between Trump and Russian President Vladimir Putin was being discussed and Trump said it might happen.

"We may have a meeting with Putin," Trump told Fox News. "And, again - Putin is very important because they can help us with North Korea. They can help us with Syria. We have to talk about Ukraine."

Court documents made public on Monday also disclosed a Trump campaign foreign policy adviser, George Papadopoulos, pleaded guilty last month to lying to the FBI. They cited a March 2016 meeting, attended by Trump and Sessions, in which Papadopoulos offered to help arrange a meeting between candidate Trump and Putin.

While tweeting about developments vigorously this week, Trump told the New York Times on Wednesday that he was "not angry at anybody" about the case and there was nothing to suggest any collusion by his campaign and Russia.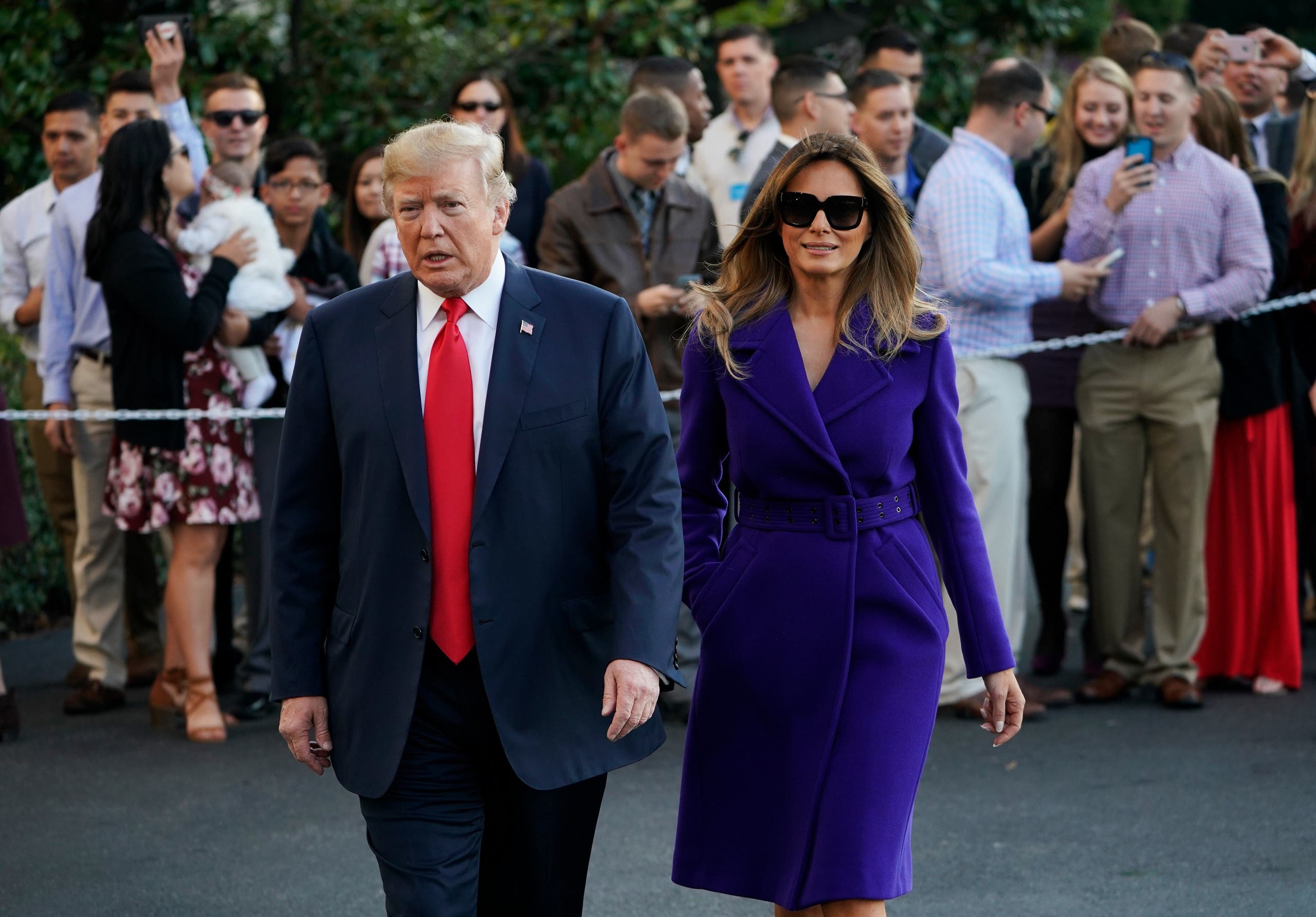 First stop: Hawaii
Trump's plan for an extended absence from Washington has alarmed allies who, after seeing a healthcare reform bid fizzle, worry the tax effort could suffer without him to keep momentum going.

Trump will fly on Friday morning to Hawaii, stopping for a briefing on US military forces in the Pacific and a visit to Pearl Harbor.

Trump then will visit Japan and South Korea in search of a united front against North Korea before going to Beijing, where he will push Chinese President Xi Jinping to get tougher with Pyongyang.

In the Fox interview, Trump was asked if he planned to be tough on China over thorny issues including trade, intellectual property theft and subsidies.

"You have to understand something - very important," he responded. "We have a problem called North Korea."
US Secretary of Defense James Mattis clearly laid out how deterrence should work in parallel with diplomatic options in conversation with South Korea's defence minister Song Young-moo last week according to International Institute of Strategic Studies Senior Fellows for Asia-Pacific Security, William Choong and Alexander Neill.
Choong and Neil outlined that there is no guarantee that President Trump will not stray from this script, but it is critically important for Asia-Pacific security that he controls his temper, even if North Korea conducts another nuclear or missile test during his visit.

Trump said Chinese President Xi Jinping "has been pretty terrific" in cutting Pyongyang off from banking and oil systems. He added that Japan had reason to be worried about North Korea and alluded to Japanese Prime Minister Shinzo Abe's campaign for a military buildup against that threat.

"Well, you know Japan is a warrior nation," he said. "I tell China and I tell everyone else that, listen, you're going to have yourself a big problem with Japan pretty soon if you allow this to continue with North Korea."

Trump will attend the Asia-Pacific Economic Cooperation summit in Danang, Vietnam, make a state visit to Hanoi and end his trip with the Association of South East Asia Nations summit in Manila. Trump told reporters before leaving on Friday he would spend an extra day in the Philippines.

The last time a US president was in Asia for so long was in late 1991 and early 1992, when President George H.W. Bush became ill at a Japanese state dinner.
(Reuters)