A fire tore through an apartment building in New York's borough of the Bronx late Thursday, killing at least 12 people including a child and leaving four others critically injured, the mayor said.
"This will rank as one of the worst losses of life to a fire in many, many years," New York Mayor Bill de Blasio told reporters at the scene of the tragedy on a bitterly cold night. "This is the worst fire tragedy we have seen in this city in at least a quarter century," he said.
The blaze began at 7:00PM (0000 GMT Friday) on the first floor and spread rapidly to the third floor of the building on Prospect Avenue, officials said. The cause of the blaze was not immediately clear. "I am sorry to report 12 New Yorkers are dead, including one child as young as one year old," de Blasio told reporters after fire fighters extinguished the blaze.
"There are four people critically injured who are fighting for their lives, other serious injuries as well," he added. US media reported that two of those pronounced dead at the scene had been discovered in a bath tub full of water, where they had apparently sheltered from the blaze.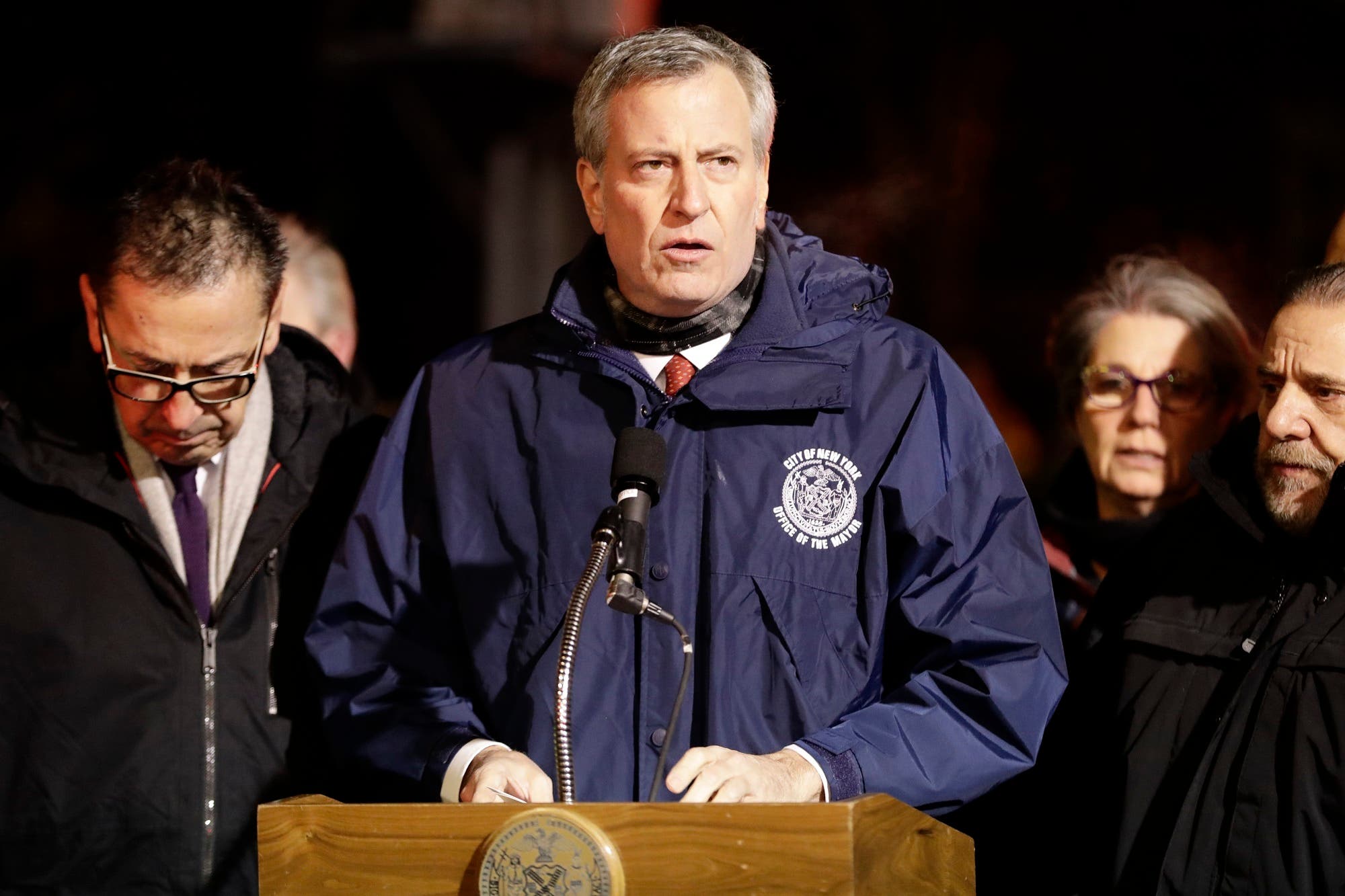 Search continues
Fire fighters plucked at least 12 people to safety who will survive but the search of the building continues, the mayor said. "We may lose others as well," he added. The victims range in age from one to more than 50 years old, de Blasio said. A nearby school has been set up as a shelter to house those who were evacuated from the building.
The fire was the second deadly New York residential blaze in less than two weeks. A mother and three children were killed in Sheepshead Bay, Brooklyn when a fire tore through their home on December 18.
Meanwhile a suspected gas explosion, which led to a multi-building fire and blew the front off a commercial and residential property in the East Village in March 2015, killed two people and injured 22 others.