Aftershocks hampered rescue efforts on Thursday as emergency personnel combed through collapsed buildings in search of survivors after a powerful earthquake killed at least nine people near Taiwan's popular tourist city of Hualien.
Nervous residents endured a series of aftershocks, including a 5.7 quake late on Wednesday and smaller tremors early on Thursday.
The coastal city of Hualien was hit by a magnitude 6.4 quake just before midnight (1600 GMT) on Tuesday that killed nine people and injured 265. Four buildings collapsed, officials said, and about 62 people were still missing.
It was initially feared as many as 150 people may have been missing in the rubble. The death toll had been put at seven overnight.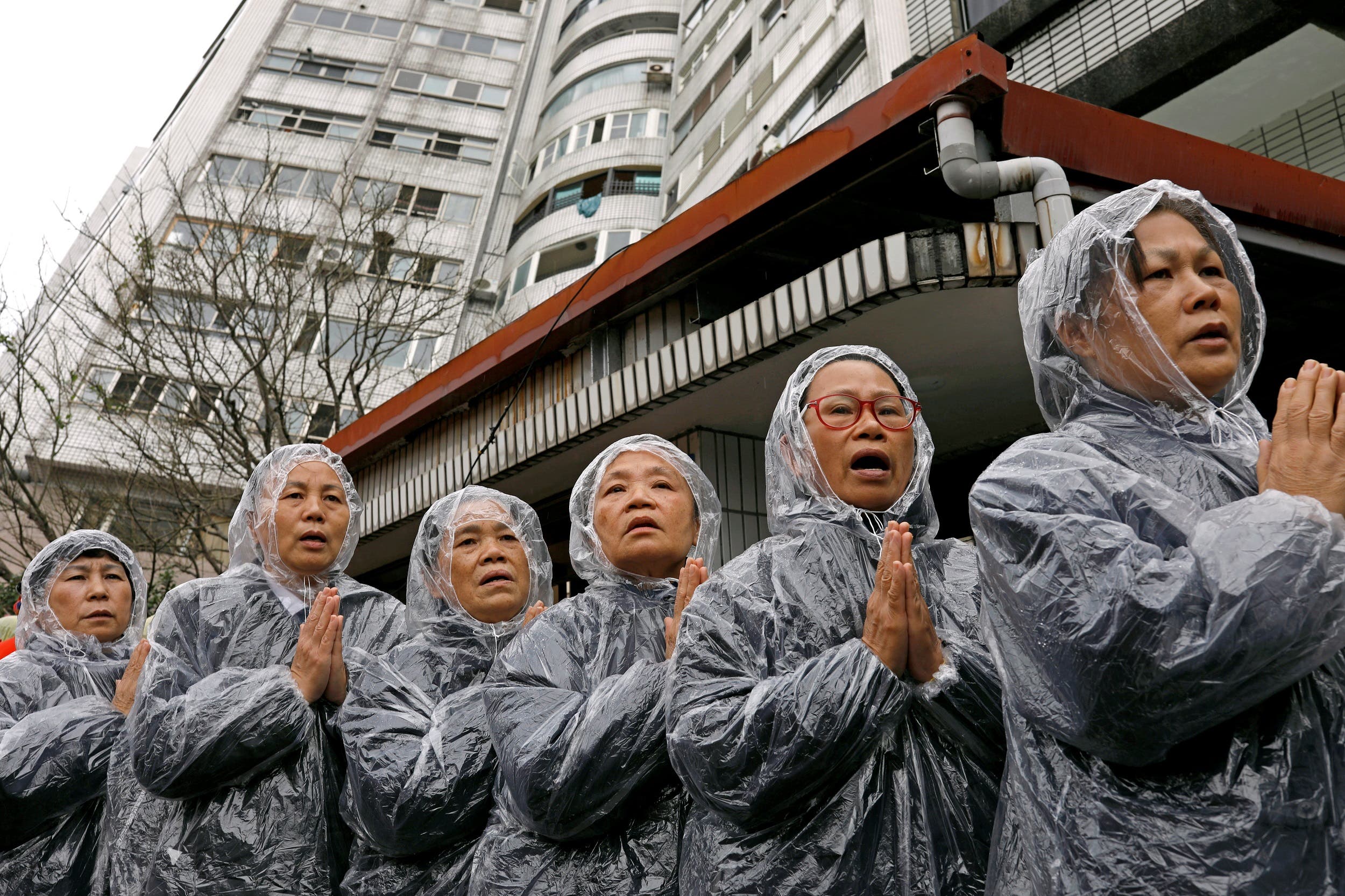 Trapped in building
Many of the missing were believed to be trapped in a 12-storey residential building that was tilting at a 45-degree angle. Tenants and their furniture were flung across their apartments in the damaged building.
Hualien is home to about 100,000 people. Its streets were buckled by the force of the quake, with large cracks along major roads.
Taiwan, a self-ruled island that China considers part of its territory, lies near the junction of two tectonic plates and is prone to earthquakes. An earthquake with a magnitude of 6.1 struck nearby on Sunday.
More than 100 people were killed in a quake in southern Taiwan in 2016, and some Taiwanese remain scarred by a 7.6 magnitude quake that was felt across the island and killed more than 2,000 people in 1999.