A suicide attack on a voter registration center in Kabul on Sunday killed at least 48 people and wounded 112 others, the health ministry said. The new death toll given by spokesman Wahid Majroh could not be immediately confirmed. But a police official told AFP on condition of anonymity that at least 25 people had been killed and 70 wounded.
According to latest reports, ISIS has claimed responsibility for the blast, the militant group's AMAQ news agency said. However, AMAQ did not provide further details or evidence to back up its report.
It was earlier reported that a suicide bomber blew himself up outside a voter registration center in the Afghan capital Kabul on Sunday, killing at least four people and wounding more than 20, officials said.
The attack follows several weeks of relative quiet in Kabul and there was no immediate claim of responsibility. Interior Ministry spokesman Najib Danesh said a bomber on foot approached the center where officials had been issuing identity cards as part of a process of registering voters for parliamentary elections this year.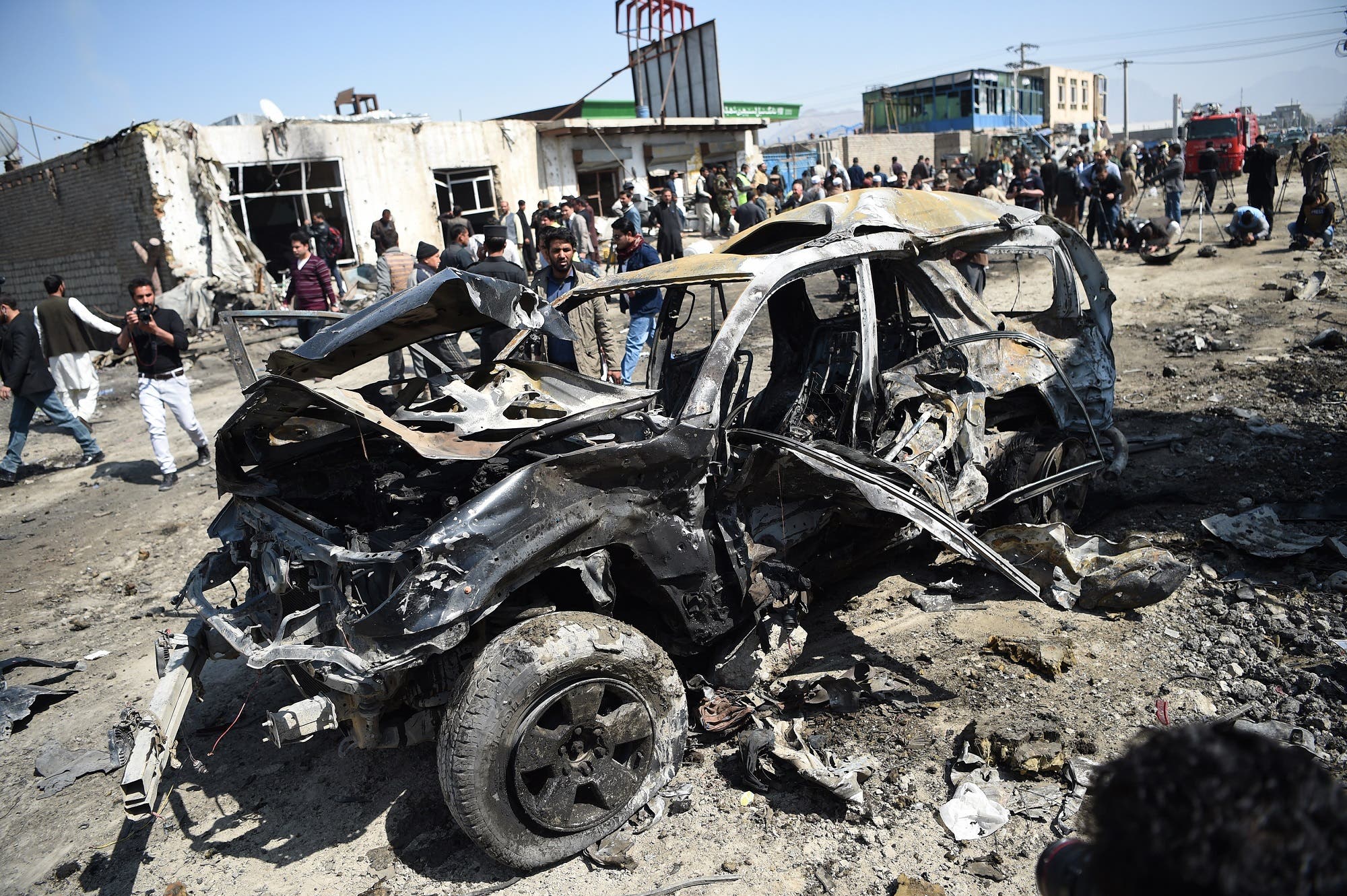 Ashmat Stanekzai, an adviser to the Kabul police chief, said at least four people were dead and more than 20 wounded but the final toll may increase.
Pictures apparently of the immediate aftermath of the blast that were shared on social media sites showed four bodies, including women, lying on the ground and cars partially destroyed by the blast.
Voter registration centers have been set up across Afghanistan ahead of long-delayed parliamentary and district council elections due to be held in October and there have been serious concerns that militants might attack them.
Sunday's blast took place in Dasht-e Barchi, an area of western Kabul inhabited by many members of the mainly Hazara minority, which has been repeatedly hit by attacks claimed by ISIS.
(With AFP inputs)