Malaysia's opposition alliance headed by veteran ex-leader Mahathir Mohamad, 92, has won a historic election victory, official results showed on Thursday, ending the six-decade rule of the Barisan Nasional (BN) coalition.
The results from the Election Commission showed the opposition grouping, Pakatan Harapan, plus a party in the Borneo state of Sabah they are allied with, winning 115 seats -- giving them a simple parliamentary majority.
Mahathir Mohamad has said that he expects a prime minister will be sworn in within a day. He said that the opposition's majority is bigger than announced so far.
He said a representative of Malaysia's constitutional monarchy has contacted the opposition to acknowledge its victory. Mahathir emerged from retirement and joined the opposition after being angered by an epic corruption scandal involving Prime Minister Najib Razak.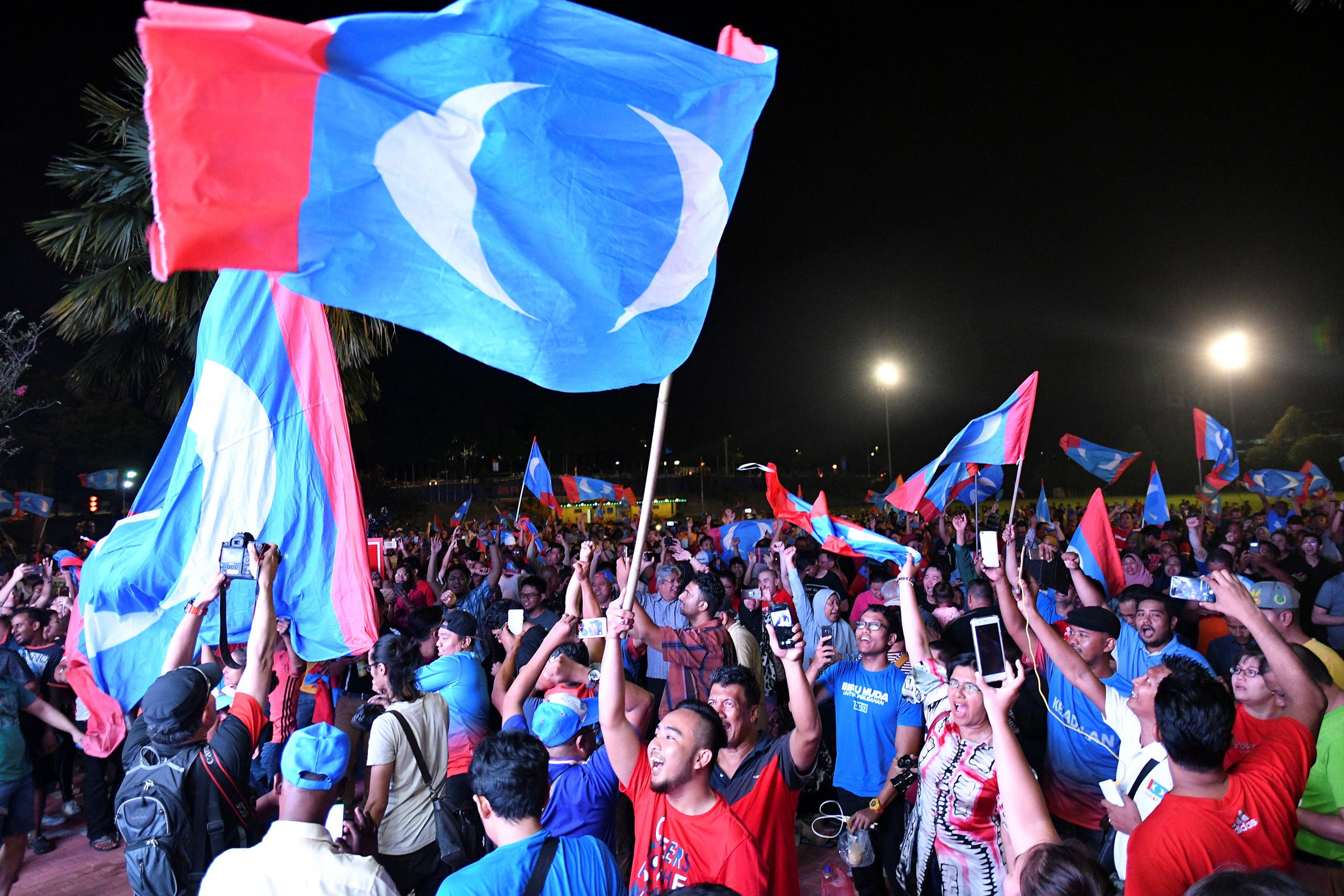 Najib concedes defeat
Malaysia's defeated leader Najib Razak said Thursday he accepted the will of the people after his long-ruling coalition suffered a shock election loss to 92-year-old former strongman Mahathir Mohamad.
"I accept the verdict of the people," the leader, who looked shattered after his coalition's defeat, said. But he added that because no single party got a majority in parliament, it was up to the king to decide who will become prime minister.
Mahathir's opposition won 121 seats, if a small ally from Sabah state is included. There are 222 seats in parliament and a majority is needed to form a government.
The veteran ex-leader, who led the country with an iron first for over two decades, stormed to a shock victory at the hard-fought election early Thursday, beating Najib's Barisan Nasional (BN) coalition that has been in charge for over six decades.