Exit polls in the southern Indian state of Karnataka on Saturday suggest Narendra Modi's BJP could emerge as the leading party, potentially boosting the prime minister's chances of winning a second term in general elections early next year.

Both Modi and Congress leader Rahul Gandhi, the scion of the Nehru-Gandhi dynasty that has dominated Indian politics since independence, have campaigned hard in Karnataka, a state of 66 million people with diverse constituencies.

While three TV channels predicted 80 to 114 seats for Modi's Bharatiya Janata Party, short of the half-way mark in the 224-member house, polls also forecast 22-43 seats for a regional group, Janata Dal (S), which could emerge as a kingmaker.

Modi is seeking to wrest control over one of the few places left in the hands of the opposition Congress party and with the help of other small parties, Modi's party has captured power in some other states such as Goa.
SEE ALSO: Is India's Modi losing popularity as parliamentary elections draw nearer?

Another poll by India Today TV, released after voting closed on Saturday, predicted 106-118 seats for the Congress party in Karnataka, which is the only place in South India where the BJP has ever managed to win control of the state government.

The Hindu nationalist BJP and its allies hold power in 22 of India's 29 states, but after Karnataka, three more state elections are due to take place by the end of the year.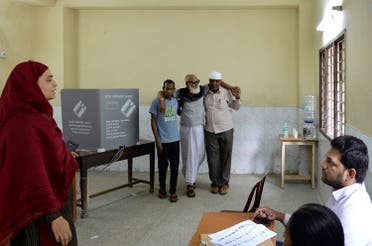 Votes will be counted on Monday and exit polls and other surveys have often been wrong in India. Political parties said it was too quick to call the election result.
Home of India's 'Silicon Valley'
State capital Bengaluru is regarded as the home of India's "Silicon Valley", while voters in farming and mining areas have very different priorities from urban dwellers.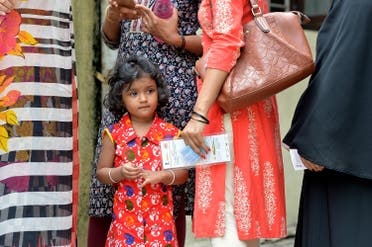 Both parties have promised farm loan waivers if they came to power, joining the states of Uttar Pradesh, Maharashtra and Punjab which have announced loan waivers estimated at $15 billion, which would increase the fiscal burden of those states over the medium term.

Voters elected Modi in 2014 on his promise of reforms that could unlock growth in the economy, but there has been disquiet over his stance toward India's non-Hindu minorities, and the pain resulting from some of the economic steps taken.

The implementation of a new national Goods and Services Tax (GST) last July, was beset with problems, hurting small businesses and hitting economic growth.