Police have confirmed that three families were separately behind a series of blasts that struck churches in Indonesia on Sunday, killing at least nine people and wounding dozens in the deadliest attack for years in the world's biggest Muslim-majority country.
Indonesia has been on high alert for attacks by homegrown militants, including some claimed by ISIS.
In one attack, a family forced their eight-year-old daughter to launch a suicide bombing on Surabaya's police headquarters, according to police.
The girl was with two other adult attackers on a motorcycle and was thrown out of the moving vehicle but survived, police spokesman Frans Barung Mangera said.
A video posted on social media showed the girl staggering near the scene of the attack before she was picked up by a bystander and carried to safety.
The attack on Surabaya's police headquarters came a day after another family, including four children, detonated bombs that targeted three churches leaving 12 people dead and at least 40 injured.
Television footage appeared to show a person on a motorcycle driving into the grounds of a church before a bomb was detonated.
Other images showed a vehicle engulfed in flames and plumes of thick black smoke.
One the same day, the family's two teenage sons, 16 and 18, drove their motorcycles to the Santa Maria Catholic Church, where they carried out similar attacks.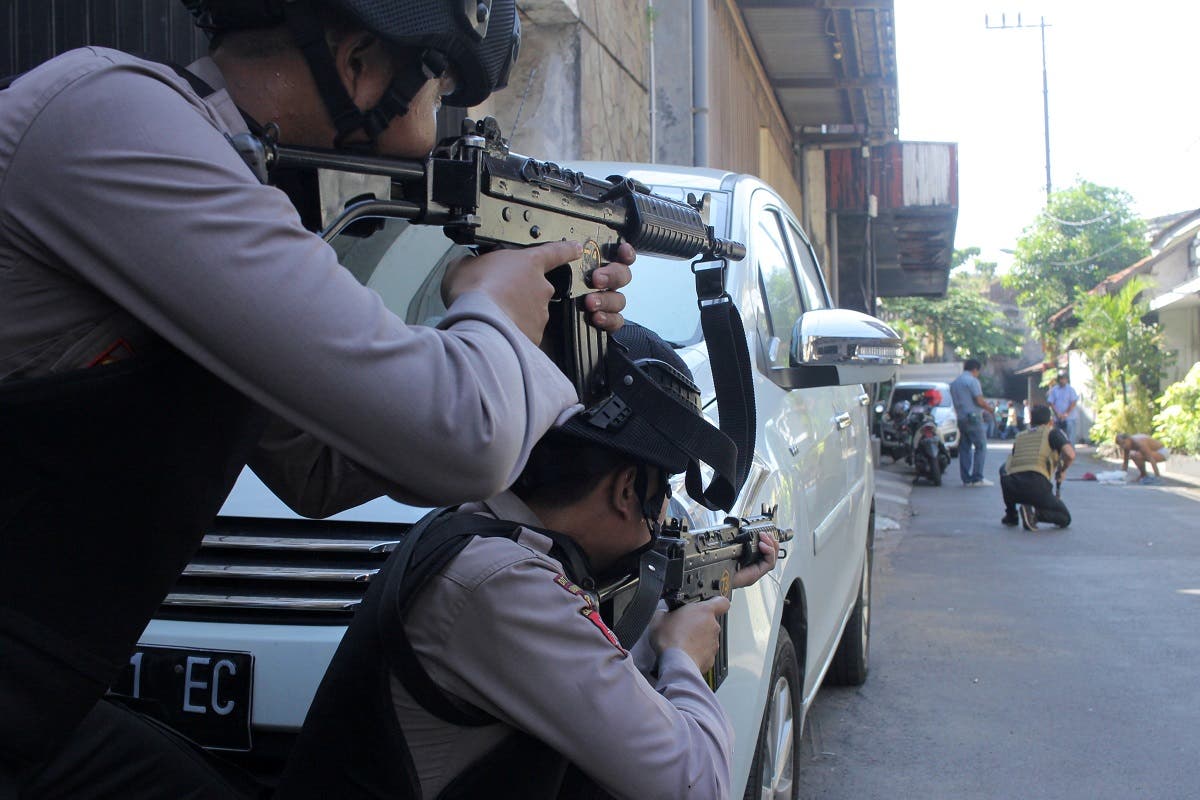 According to police, all members of the family died in the attacks, which ISIS claimed responsibility for via its Amaq News Agency.
Later in the day, police said another family attempted to carry out an attack the Surabaya suburb of Sidoarjo. The mother and her 17-year-old daughter were killed when a bomb handled by the father exploded prematurely.
Nearly 90 percent of Indonesia's 260 million people are Muslim, but there are significant numbers of minority Christians, Hindus and Buddhists.
Concerns about sectarian intolerance have been on the rise, with churches targeted in the past.
The archipelago nation of some 17,000 islands has long struggled with radical militancy, including the 2002 Bali bombings that killed 202 people -- mostly foreign tourists -- in the country's worst-ever terror attack.
(With AP)