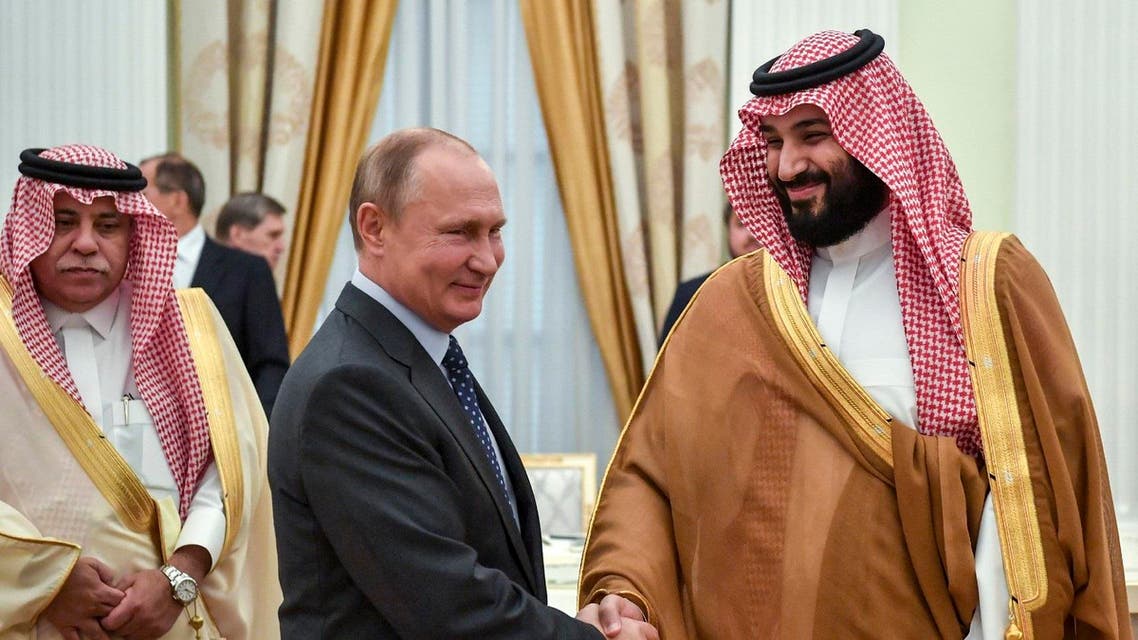 Saudi Crown Prince to Putin: Cooperation between our nations benefits the world
Saudi Crown Prince Mohammed bin Salman has told Russian President Vladimir Putin that cooperation between their two countries "benefits the whole world".
His comments come as he arrived in Moscow on Thursday is one of many world leaders visiting Russia for the football World Cup.
Putin and Russian Energy Minister Alexander Novak were scheduled to meet with Saudi Crown Prince Mohammed bin Salman and Saudi Energy Minister Khalid al-Falih during the day.
Kremlin spokesman Dmitry Peskov has previously said that the two delegations would discuss an agreement on cutting global oil production which Saudi Arabia and Russia are leading, but did not plan to discuss an exit from the deal.
The Saudi and Russian football teams are due to play one another in the first game of the tournament.