A taxi drove into a crowd of people in central Moscow on Saturday, injuring eight people including some Mexicans who are in the city for the soccer World Cup, Russian officials and an eyewitness said.

Interfax news agency cited a source as saying that the driver was drunk at the time of the incident, which occurred near Red Square. Eight people have sought medical assistance, the Moscow police said.

Moscow's traffic management authority said the taxi driver had a driver's license issued in Kyrgyzstan, a mainly Muslim ex-Soviet republic. The authority cited the driver as saying he had not driven into the crowd on purpose.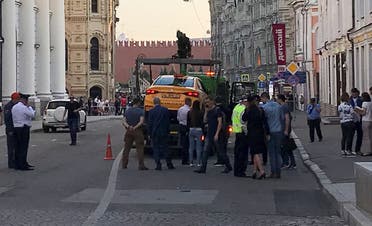 A witness at the scene told Reuters that some of the people hit were wearing Mexican team colors. Mexico take on Germany on Sunday in their first World Cup match at Moscow's Luzhniki stadium.

The same witness said that the driver tried to flee the scene but was apprehended by police.

Russian authorities have vowed to host a safe football World Cup, which is taking place in 11 cities until July 15.