Ousted Pakistani Prime Minister Nawaz Sharif and his daughter Maryam, both facing lengthy prison terms, were arrested minutes after landing in the country on Friday as they returned seeking to revitalise their flagging party ahead of a July 25 election.

Underscoring the tensions gripping Pakistan in the run-up to the poll, a suicide bomber had killed more than 100 people at an election rally a few hours earlier, in the deadliest such attack in the country in more than three years.

"I'm aware of the fact that I'll be jailed, but it's a very small price to pay for the great mission to save the sanctity of the vote in Pakistan," Sharif told Reuters on board the plane minutes before touching down in the central city of Lahore.

Uniformed men escorted the Sharifs, who were sentenced in absentia on corruption charges last week, off the commercial flight, and a spokesman for their Pakistan Muslim League-Nawaz (PML-N) party confirmed they were arrested soon afterwards.
Thousands on streets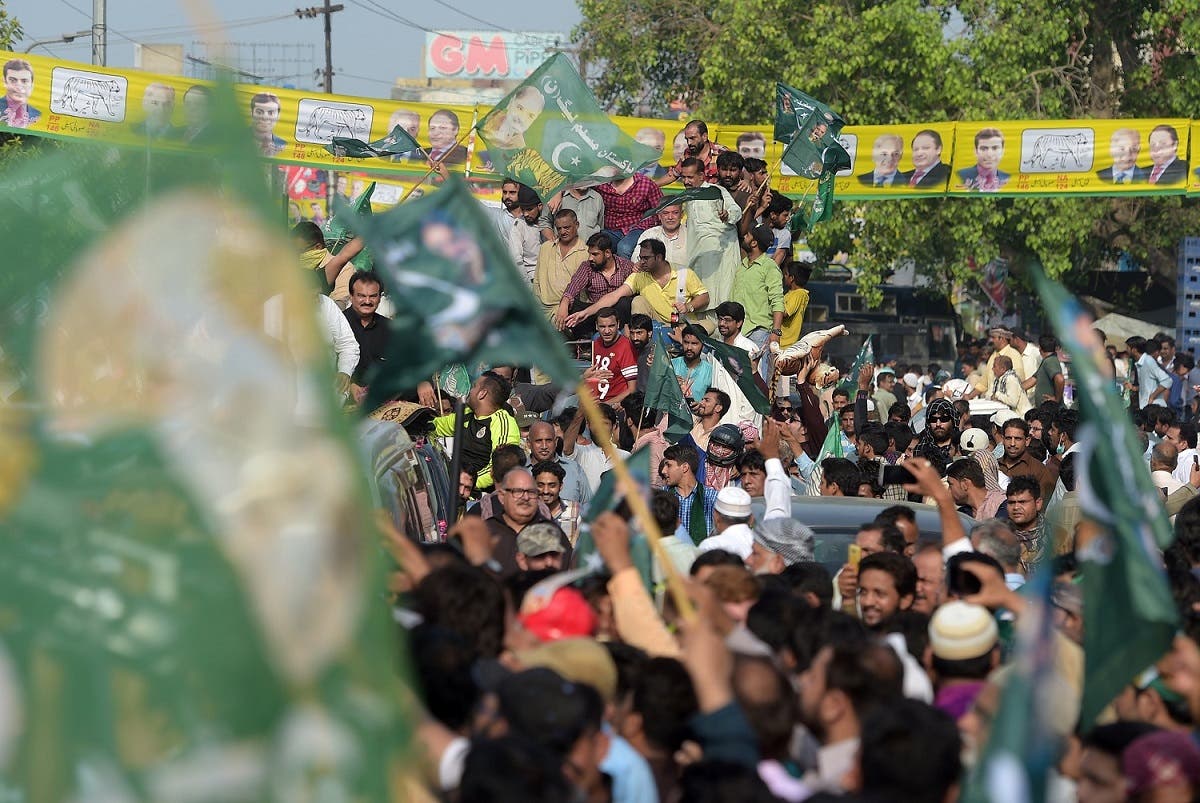 PMNL march in Pakistan. (AFP)


Nawaz Sharif decried the tactics ordered by the caretaker government that took over in June ahead of the general election, as Pakistan's constitution requires.

"What credibility will these elections have when the government is taking such a drastic action against our people and this crackdown is taking place all over the country?" he told Reuters at the airport in Abu Dhabi as he waited for a connecting flight to Lahore.

Pakistan's third major political movement, the Pakistan Peoples Party, joined the criticism of the crackdown, with its prime ministerial candidate Bilawal Bhutto Zardari questioning why Sharif's supporters would be prevented from gathering.

"Why is Lahore under siege? Right to peaceful protest is fundamental for democracy," tweeted Bhutto Zardari, the son of two-time prime minister Benazir Bhutto, who was assassinated at a political rally in 2007.

The country's media regulator warned local news channels to abstain from airing statements "by political leadership containing defamatory and derogatory content targeting various state institutions specifically judiciary and armed forces", the regulator said in a statement.
Discord with military
Barred from politics
SHOW MORE
Last Update: Wednesday, 20 May 2020 KSA 09:51 - GMT 06:51