World Cup referee questioned by Iranian federation for shaking woman's hand
International Iranian referee Alireza Faghani said that he might never return to Iran after the Iranian Football Association questioned him for shaking hands with a woman during the 2018 World Cup in Russia.
FIFA placed Faghani as the referee of the England-Belgium third place play-off World Cup match on Saturday, in which Belgium won.
But the story of the Iranian referee goes back to Wednesday, as he shook hands with one of his colleague's wife, when she came to greet him as he was sitting at the Luzhniki Stadium watching the Croatia-England match.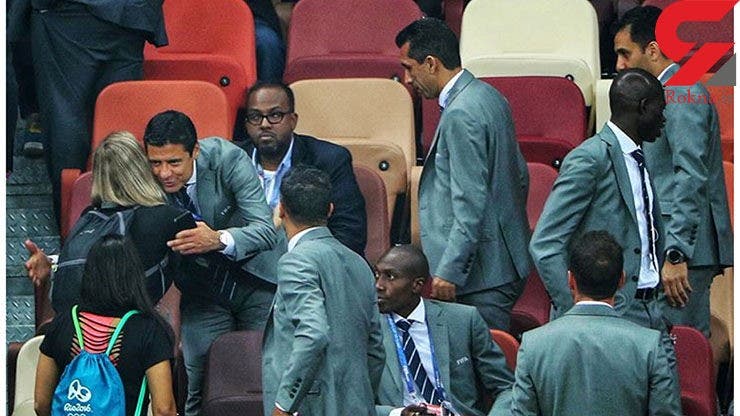 A picture for him greeting the woman was circulated on social media, where Iranians commented on the photo, many reminding him that he would face issues when he returns back to Iran because of it.
The Iranian referee did not react at first, but he later commented saying: "These responses in the virtual world are normal. This woman is a friend and the wife of one of my closest friends. I am sorry for anyone who looks for trivial things."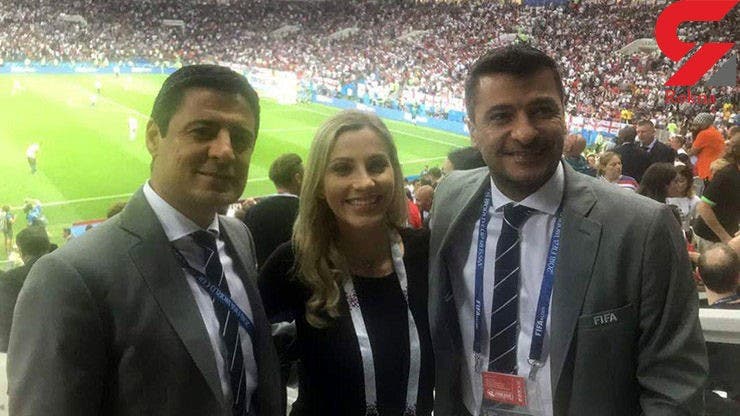 Soon after, an official response by the Iranian football Federation came to ask about the reasons that made him shake hands and embrace his colleague's wife. The federation asked him to justify his actions.
"I do not understand the reason behind this behavior. I know this woman since 2013 and have a good relationship with her husband who is my colleague and she is a friend of mine as well. When she saw me, she congratulated me for the matches I refereed. If they want to investigate trivial issues, they should remind me of that. I do not have problems with anyone, and I might just take my wife a leave for good," Faghani said in response to the Iranian Federation.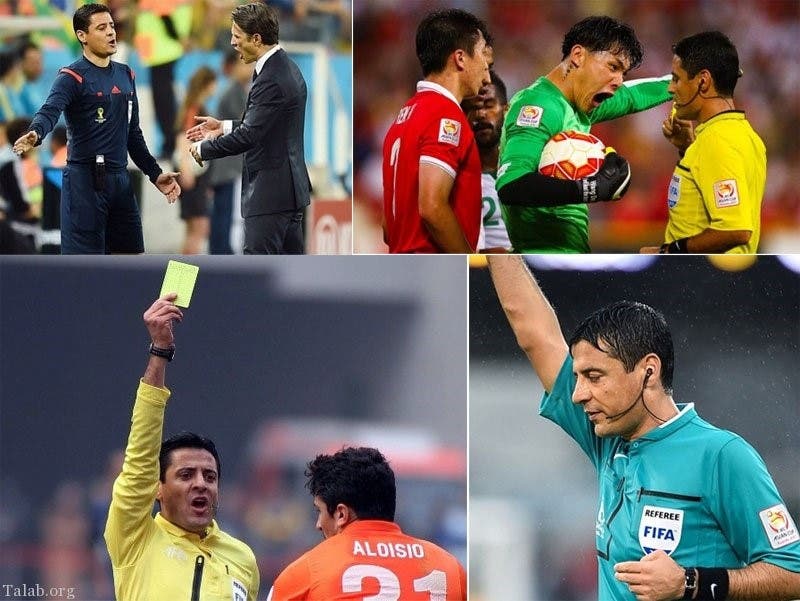 Faghani was born on March 21, 1978 in Kashmar. He is an Iranian football referee who became an international referee at FIFA in 2008. He was chosen to referee matches in the Asian Cup in 2015, the AFC Challenge Cup in 2010, several seasons of the AFC Champions League and was appointed to referee three matches in the 2018 World Cup in Russia.