An armed suspect who allegedly shot his grandmother and another person barricaded himself in a supermarket and then shot a woman dead in the US city of Los Angeles before being taken into custody on Saturday, police said.
"A male suspect ... become involved in a family dispute which resulted in him shooting his grandmother and a female at the scene," police Sergeant Barry Montgomery told journalists.
"That suspect fled the location in his grandmother's vehicle, taking that female victim with him," and eventually entered a Trader Joe's supermarket following an "officer involved shooting," he said.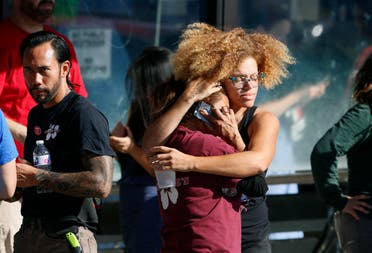 Mayor Eric Garcetti said one woman was shot in the store and later declared dead at the site.
"I regret to inform you that there is one fatality that occurred inside, of a woman," Garcetti said, without further identifying the woman.
The suspect barricaded himself inside the supermarket with an unknown number of people, but was taken into custody "without incident," according to police.
"We have successfully taken the suspect into custody without incident. The situation remains fluid as officers move forward clearing the location," the Los Angeles Police Department wrote on its official Twitter account.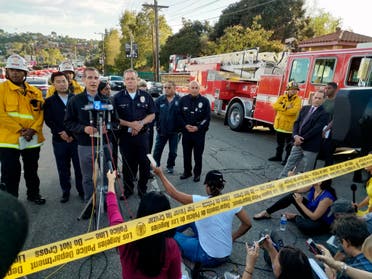 US President Donald Trump had earlier tweeted that he was "watching Los Angeles possible hostage situation very closely."
Devin Field, a man who said he was walking into the store when the incident unfolded, described his experience in a series of tweets.
"I was walking in when a car crashed running from the police crashed into street lamp in front of the entrance. Gunman got out and started shooting at the cops. I hid behind a retaining wall with three cops until they had me crawl out," wrote Field, whose Twitter account identifies him as a writer for the Jimmy Kimmel Live TV show.
"Gunman walked in shooting. He went into the back and took hostages. Employees snuck out through back emergency exits. Employee says blood was all over the floor, unclear from where," he wrote.