A Saudi student in the United States, who was subjected to a violent attack in the US following a discussion about the World Cup final, has slipped into coma as his skull was broken, family sources have said.
The young man, Majid al-Muzaini, who is studying economics at Washington University, is still receiving treatment at the George Washington Hospital. He suffered from internal bleeding after he, and two of his friends, were attacked by what has been described as an 'Arab gang'.
Majid's colleague Saud al-Shammeri also suffered from fracture and bruises during the assault. The third friend, who received minor injuries, managed to photograph the incident and informed authorities which resulted in arrest of two of the perpetrators.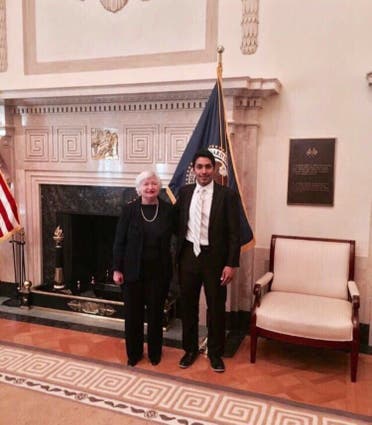 By her husband's side
Majid's wife, Ahlam Al-Qahtani, spoke to Al Arabiya about the incident that forced her to travel to the US, so that she could be near her unconscious husband.
She said that the men who attacked them came in a car and intercepted her husband who was on his way home from a cafe. The group assaulted him and his colleagues.
She added that the attackers were of North African origin and have now been released. She said her husband's health has gradually improved.
His wife and few others on twitter said it took days to get a lawyer appointed to handle the case.