An Aeromexico jetliner crashed after taking off in the northern state of Durango on Tuesday, but the state's governor said there were no deaths and another official said 37 people had minor injuries.
The civil defense office of Durango state said the plane came down in a field near the airport for the state capital, also named Durango.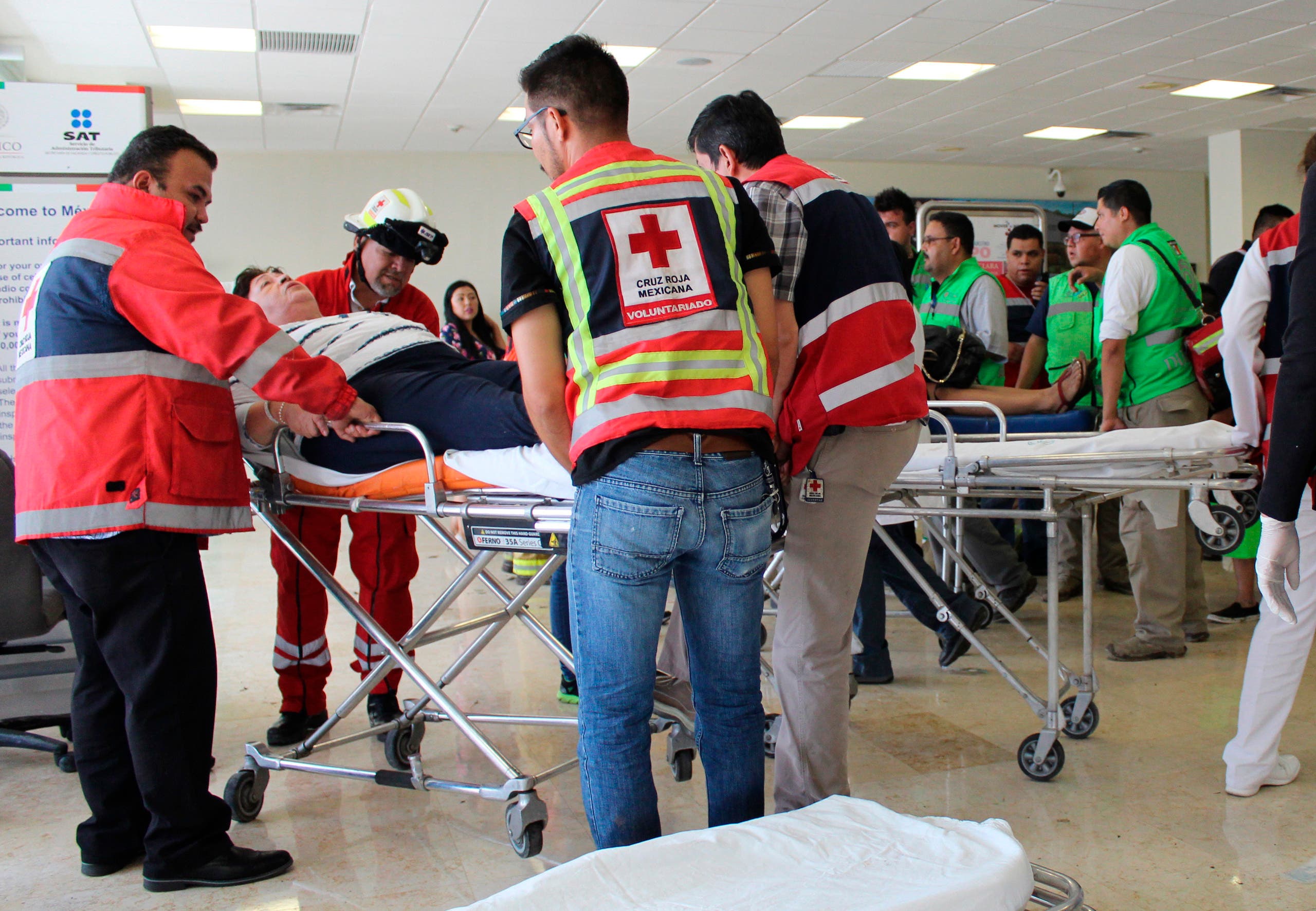 Israel Solano Mejia, director of the agency, told Foro TV that the plane "made it off the ground, but fell nose-first" just a few hundred yards from the end of the runway.
"The nose took the hit. The most seriously injured is the pilot," Solano Mejia said.
However, he said, "the majority of passengers left (the plane) under their own power" and only 37 suffered slight injuries.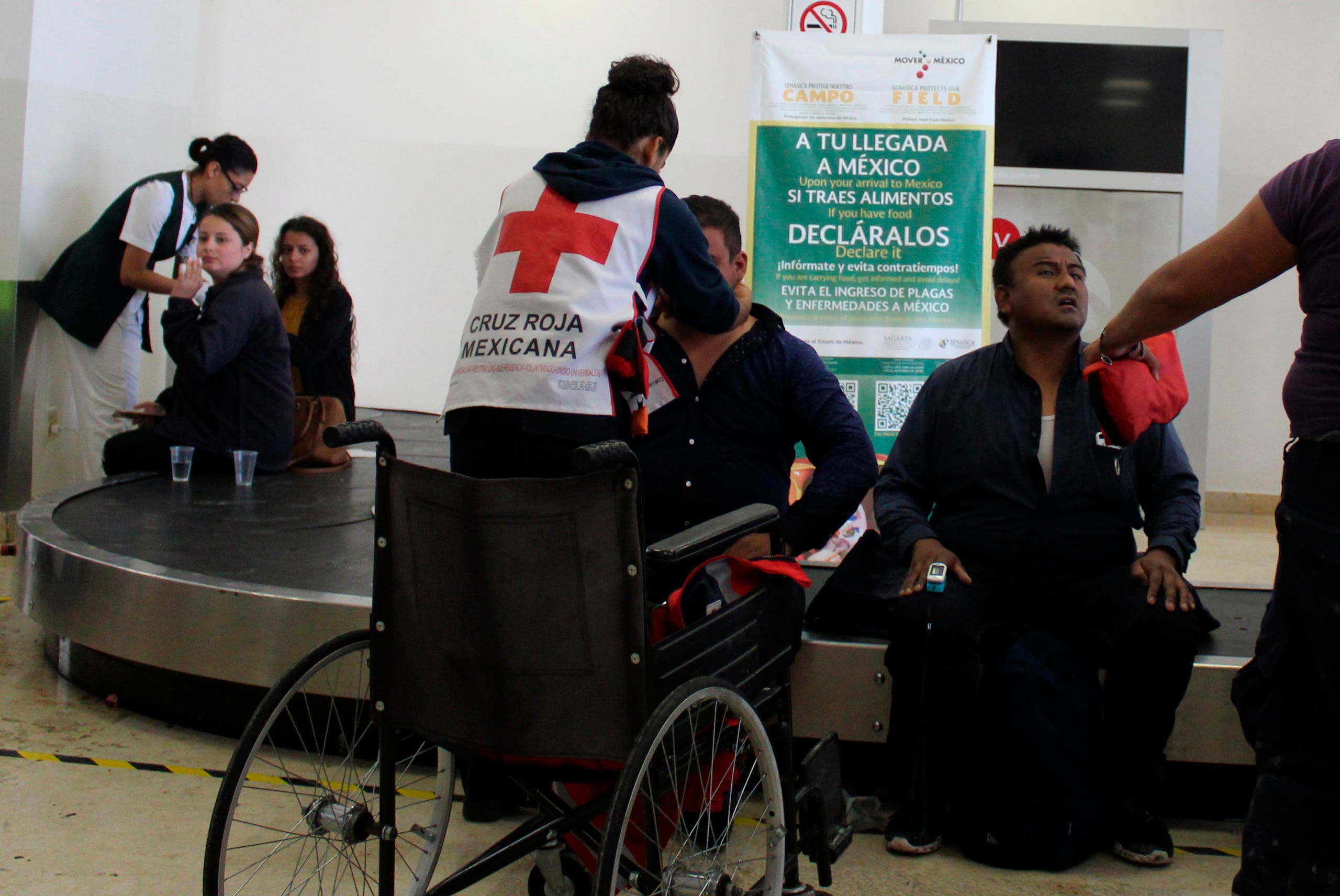 Earlier, Durango Gov. Jose Aispuro wrote in his Twitter account that "it is confirmed there were no fatalities in the accident."
Gerardo Ruiz Eparza, head of Mexico's Transport Department, said there were 97 passengers and four crew members aboard the Embraer 190.
The plane has a capacity of 100 passengers.
Officials and witnesses differed on whether the plane either fell shortly after takeoff or ran off the runway without really gaining altitude. But they agreed the plane was trying to take off during a storm.
The civil defense office published photos of a burning but relatively intact plane lying on its belly in a field.
Ambulances lined up at the accident site to ferry the injured to local hospitals.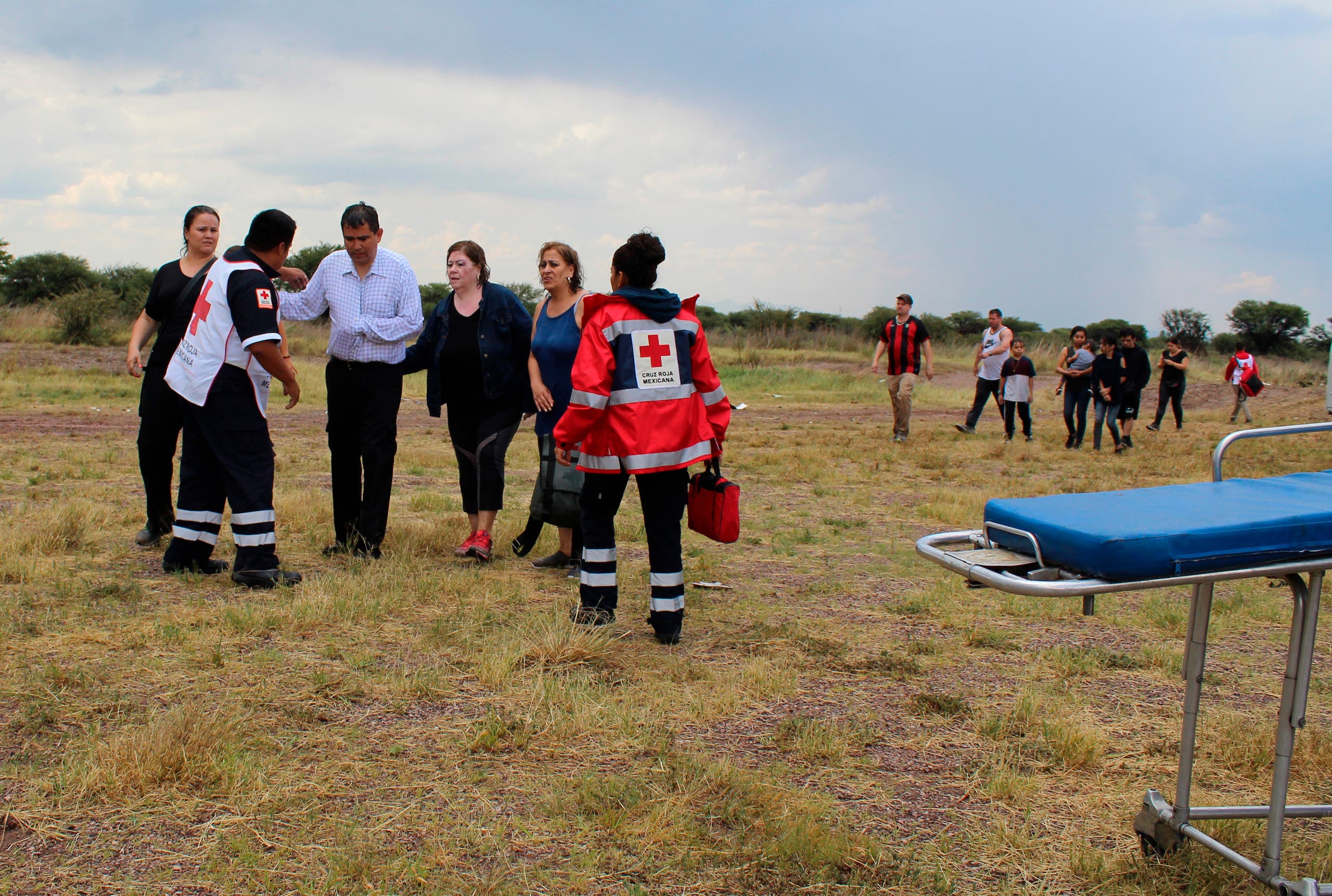 The federal Transport Department office said in a press statement that the airplane "suffered an accident moments after takeoff," but gave no information on the possible cause.
Ruiz Esparza told the Milenio television news channel that "it was a big accident, the plane caught fire ... there was a very strong storm at the time of takeoff."
Aeromexico said the plane was on a flight from Durango to Mexico City.
The web site Planespotters.net said the Brazilian-made medium-range Embraer 190 was about 10 years old and had seen service with two other airlines before joining the Aeromexico fleet.