Firefighters searching the rubble of a collapsed bridge in Genoa have found human remains inside a car, emergency services told AFP Saturday, as the Italian city held a state funeral for the victims.
The Civil Protection agency did not comment on the number of people inside the vehicle, but Italian media reported that a family of three including a young girl had been found, adding to the official death toll of 38.
"All we can say is that a car with human remains inside was found by the fire service this morning," a civil protection spokesman told AFP.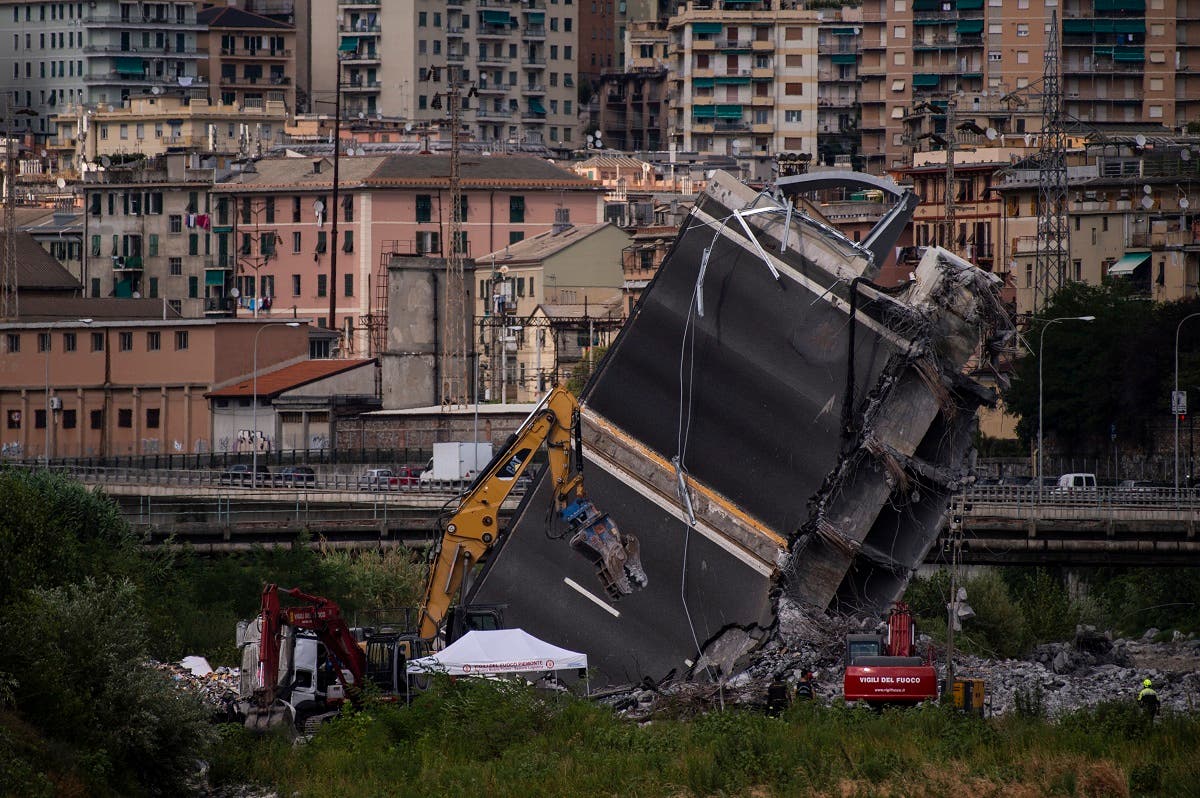 "We can't give the number because we don't know how many bodies there are inside, it's a very complex operation."
At just after 0800 (0600 GMT) the Italian fire service announced that they had found the "destroyed wreck" of one of the cars "reported to have been involved in the collapse of the viaduct".
Italian media report that the car had been crushed by a huge chunk of concrete after falling more than 45m.when the bridge came down.
A state funeral for the victims was held in Genoa at 11:30 am, Italian local time.