Sweden headed for a hung parliament after an election on Sunday that saw support for the nationalist Sweden Democrats surge, as one of Europe's most liberal nations turns right amid fears over immigration.
Far-right parties have made spectacular gains throughout Europe in recent years amid growing anxiety over national identity and the effects of globalization and immigration following armed conflict in the Middle East and North Africa.
In Sweden, an influx of 163,000 asylum seekers in 2015 - the most in Europe in relation to the country's population of 10 million - has polarized voters and fractured the long-standing political consensus.
With almost all districts having reported, the ruling center-left Social Democrats and Greens and their Left Party parliamentary allies had 40.6 percent of the vote, while the opposition center-right Alliance were at 40.3 percent.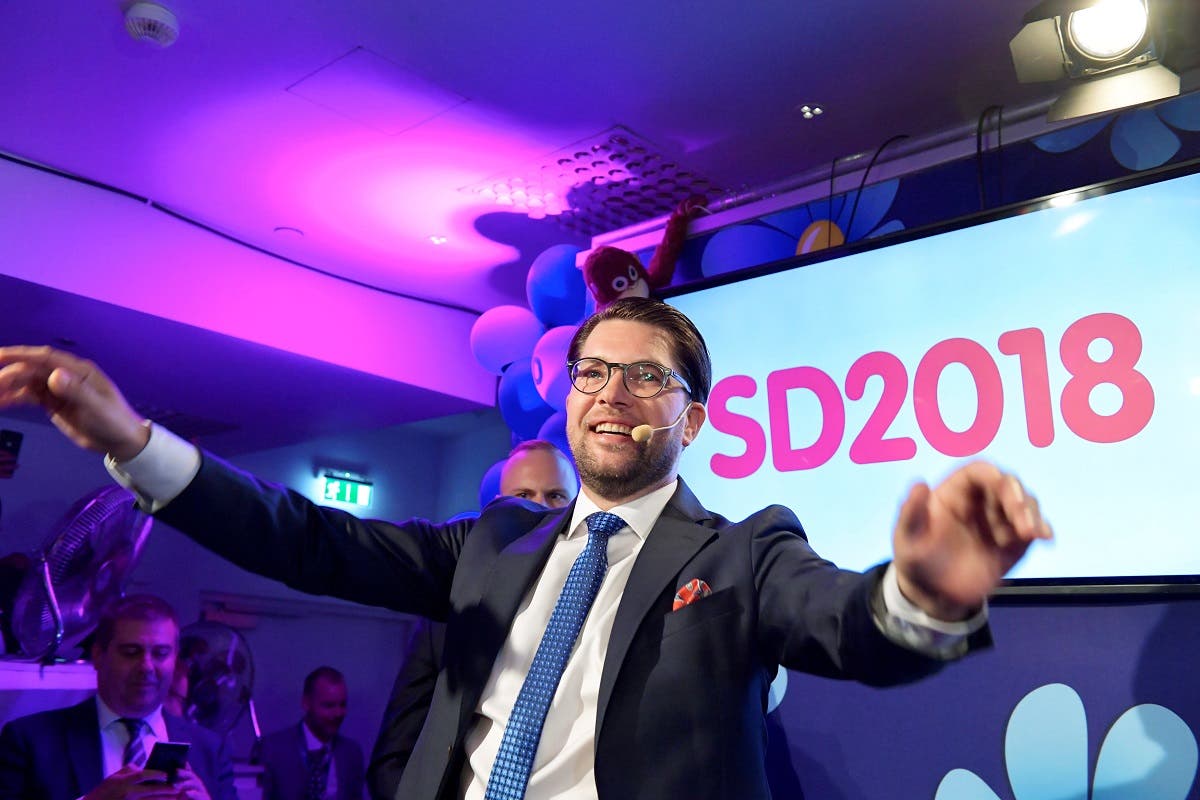 The Sweden Democrats, a party with roots in the white supremacist fringe, had 17.6 percent, up from 12.9 percent in the last election four years ago.
While the result looked set to fall short of leader Jimmie Akesson's predictions of 20 percent of the vote or more, he told a party rally it was nevertheless the winner of the election.
"We will gain huge influence over what happens in Sweden during the coming weeks, months and years," Akesson told party colleagues.