North Korea has agreed to "permanently" abolish its key missile facilities in the presence of foreign experts, and is willing to close its main nuclear complex if the United States takes reciprocal action, South Korea's President Moon Jae-in said on Wednesday.
Speaking at a joint news conference following their summit talks in Pyongyang, Moon and North Korean leader Kim Jong Un said they agreed to turn the Korean peninsula into a "land of peace without nuclear weapons and nuclear threats."
Kim said he will visit Seoul in the near future, in what would be the first-ever visit to the South's capital by a North Korean leader.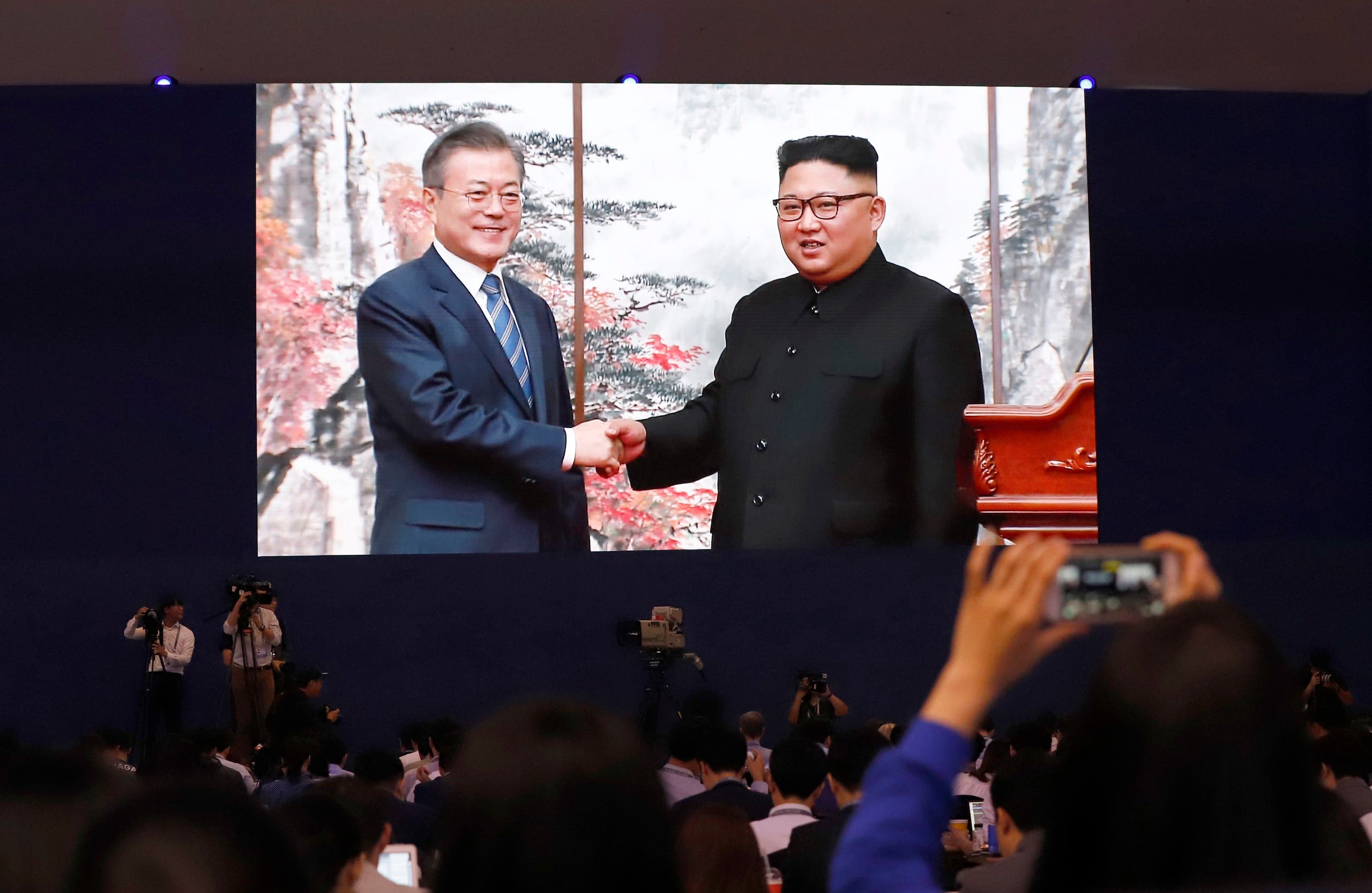 The latest summit will be a litmus test for stalled negotiations on the North's nuclear program between Pyongyang and Washington, and for another meeting Kim recently proposed to U.S. President Donald Trump following their historic encounter in June in Singapore.
Moon was seeking to engineer a proposal that combines a framework for the North's denuclearization and a joint declaration ending the 1950-53 Korean War.
Kim pledged to work toward the "complete denuclearization of the Korean peninsula" during his first encounter with Moon, and at his summit with Trump in June.
But discussions over how to implement the vague commitments have since faltered, with Washington demanding concrete action towards denuclearization by North Korea before agreeing to a key goal of Pyongyang - declaring an end to the war.
North Korea has given no indication it is willing to give up its nuclear arsenal unilaterally and is seeking relief from crippling international sanctions.
North Korea has offered to stop nuclear and missile tests but did not allowed international inspections for a dismantlement of its only known nuclear site in May, drawing criticism that its action could not be verified and could be easily reversed.
U.S. State Department spokeswoman Heather Nauert told a news briefing on Tuesday that Washington hoped the latest inter-Korean summit would bring about "meaningful, verifiable steps towards the denuclearization of North Korea" and called it a "historic opportunity" for Kim to follow through on commitments he made with Trump.
Later on Wednesday, Moon's delegation will tour the Mansudae Art Studio, the North's largest producer of art where state artists build statues and produce propaganda at a sprawling complex in Pyongyang.
The institution was sanctioned by the U.N. Security Council last year as part of global efforts to rein in Pyongyang's nuclear and missile programs by drying up its revenue sources.
Moon is also scheduled to watch the North's signature "Brilliant Fatherland" Mass Game which was reintroduced this year following a five-year hiatus, with a formation of glowing drones, lasers and stadium-sized gymnastics shows designed to glorify the country.