Macron on anniversary of Algerian massacre in Paris: A day of violent repression
French President Emmanuel Macron acknowledged on Wednesday that what happened to Algerian protesters in 1961 during the demonstrations in Paris was "a violent repression," stressing France's need to face its colonial past as a condition for improving its relations with Algeria.
Le 17 octobre 1961 fut le jour d'une répression violente de manifestants algériens. La République doit regarder en face ce passé récent et encore brûlant. C'est la condition d'un avenir apaisé avec l'Algérie et avec nos compatriotes d'origine algérienne.

— Emmanuel Macron (@EmmanuelMacron) October 17, 2018
In a tweet on his official account, Macron said: "October 17, 1961 was the day of a violent repression of Algerian demonstrators. The Republic must face this recent and still burning past. This is the condition of a peaceful future with Algeria and with our compatriots of Algerian origin."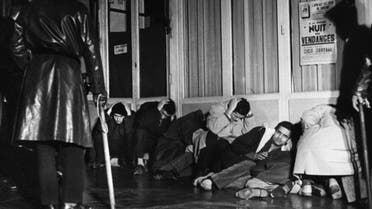 Algeria mark the occasion annually on October 17, which claimed the lives of hundreds of Algerians peacefully demonstrating demanding Algeria's independence, and the right of Algerians in France to live with freedom and dignity. French police at the time had inflicted heavy-handed beating, and massive drowning by throwing dozens of protesters in the Seine River in the French capital where the demonstration took place.