Hundreds of thousands of protesters opposed to Britain's impending exit from the European Union marched through central London on Saturday, demanding a new referendum and to have a say on the government's final Brexit deal with the EU.

Organizers say another public vote is needed because new facts have come out about the costs and complexity of Britain's exit from the bloc since voters chose to leave in 2016.

They estimated that some 700,000 people took part Saturday in the "People's Vote March," which saw 150 buses of marchers pour into the British capital from all across the country. Police did not provide an attendance estimate.

"What's clear is that the only options on the table now from the prime minister are a bad Brexit deal, or no deal whatsoever," London Mayor Sadiq Khan, who joined the march, told the BBC. "That's a million miles away from what was promised 2 1/2 years ago."
March for the future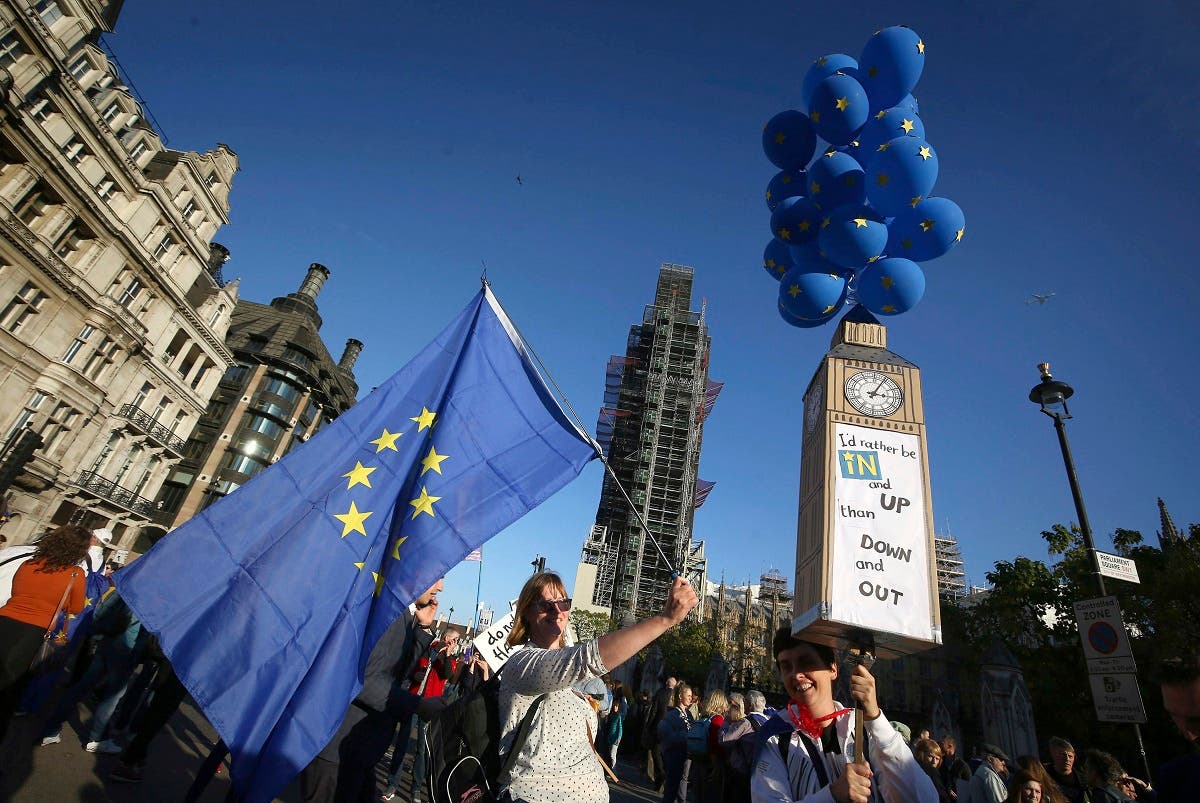 Anti-Brexit campaigners near to parliament during the People's Vote March in London, calling for a second EU referendum, in London, Saturday Oct. 20, 2018. (AP)


That didn't stop the crowds on Saturday from demanding one. Among them was "Lord of the Rings" actor Andy Serkis, who marched with his son and wife. Serkis said he believes there should be a second referendum "now that people are more informed."

Britain is scheduled to leave the EU on March 29, but negotiations over the divorce have been plagued by disagreements, particularly over the future border between the Republic of Ireland and Northern Ireland. It will be the UK's only land border with the EU after Brexit, for Ireland is part of the EU and Northern Ireland is part of the UK.

One of the great accomplishments of the 1998 peace deal that ended decades of violence in Northern Ireland was to dismantle the police and military presence at the border with Ireland. Many on both sides do not want a "hard" border again.
Growing fears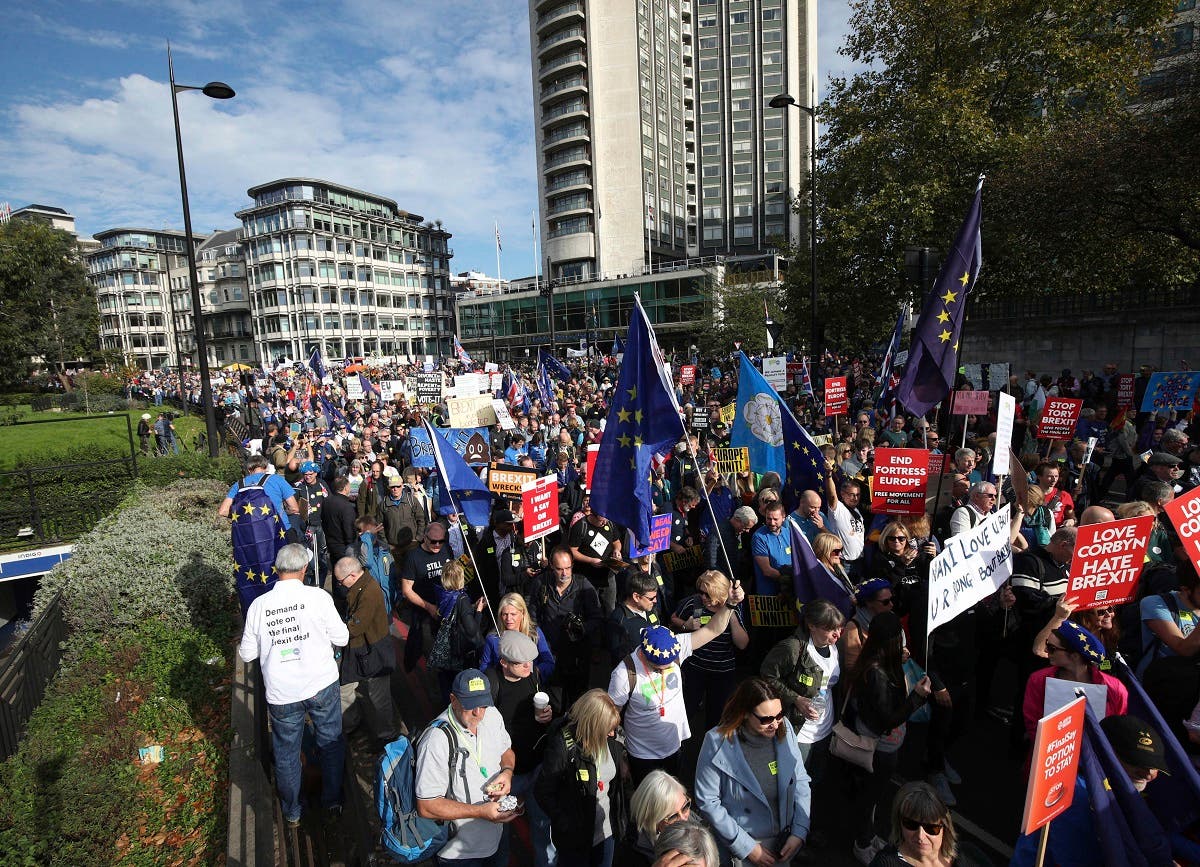 Thousands of protesters gathered in central London on Saturday to call for a second referendum on Britain's exit from the European Union. (AP)
SHOW MORE
Last Update: Wednesday, 20 May 2020 KSA 09:53 - GMT 06:53