Indian police have rounded up more than 2,000 people for stopping women from entering a flashpoint Hindu shrine in defiance of a Supreme Court order, officials said on Friday.
Die-hard Hindu devotees prevented women aged 10 to 50 from reaching the Sabarimala temple complex in Kerala state over the last week -- the first time the temple has opened since the court ended a longstanding ban on women of menstruating age from worshipping there.

Protesters, including women and children, massed at the bottom of a hill leading to the shrine, threatening and manhandling any woman who attempted to reach the temple.
Some protestors smashed car windows and clashed with police, who started a crackdown on the blockade on Wednesday.
"We have arrested 2,061 people under various sections of the Indian penal code, including inciting communal violence, the arms act and destruction of public property," a police official told AFP on condition of anonymity.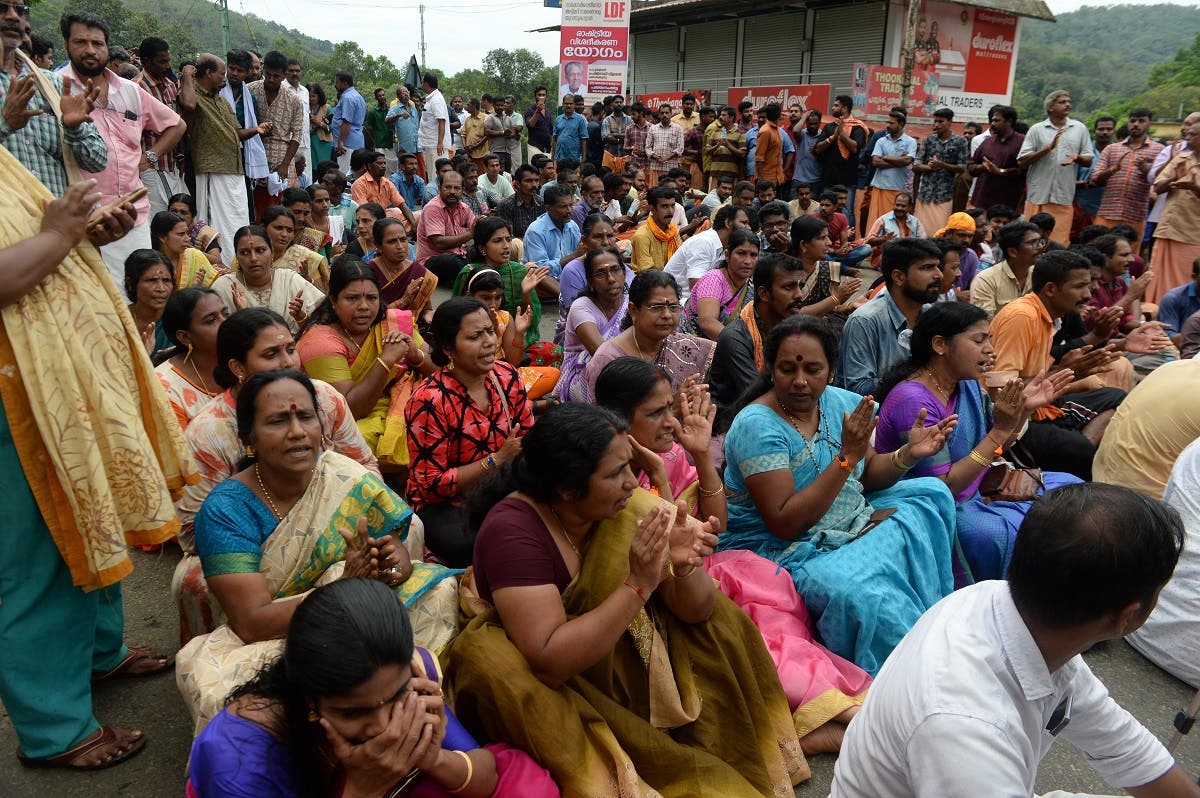 The official added that 452 cases had been registered against the suspects so far.
More arrests appeared likely as details of hundreds more suspects were to be published, police said.
The temple has become the center of a gender equality battle, pitting traditionalists against progressive voices pushing for a more liberal Hinduism.
The shrine is only open on a handful of days every year, and after last month's Supreme Court order a handful of women had flocked there.
Armed police tried to escort some of them -- but none made it to the top of the hill where the temple is located during the five-day worship period before it closed late Monday.
The temple will open for a one-day ritual next week and starts a two-month festival in the second week of November.
The Supreme Court is also to hear new petitions challenging its ruling in favor of women in November.
Sabarimala devotees believe allowing women of menstruating age to worship goes against the wishes of Lord Ayappa, a celibate deity.
Kerala's influential Nair community have slammed police for arresting "devotees", calling the action unethical and undemocratic.
Two years ago, activists campaigned to end a ban on women entering the Shani Shingnapur temple in Maharashtra state.
Women were also permitted to enter Mumbai's Haji Ali Dargah mausoleum, a Muslim place of worship, after the Supreme Court ended a ban in 2016.