Afghans vote in Kandahar's delayed polls, amid Taliban suicide attack elsewhere
Security was tight in southern Kandahar on Saturday for parliamentary elections that were delayed by one week after an attack by an elite guard killed two top government officials, including a powerful provincial police chief.
Major roads throughout southern Kandahar were closed nearly 24 hours before polls opened to stop vehicle-born explosive devices from entering the province, said the provincial governor's spokesman.
Kandahar's police chief office spokesman, Ahmad Zia Dorani said no security incidents had been reported in any polling station around the province, according to the Associated Press.
The first parliamentary elections since 2010 are being held against a backdrop of near-daily attacks by the Taliban, who have seized nearly half the country and have repeatedly refused offers to negotiate with the Afghanistan government.
The UN-backed government is rife with corruption and many Afghans have said they do not expect the elections to be fair.
Yet millions of Afghans have defied Taliban threats and waited, often for hours, to cast their votes.
Independent Election Commission deputy spokesman Aziz Ibrahimi said voting was to start at 7 am.
Saturday at 1,113 polling stations throughout Kandahar, but early reports said scores of polling stations were late opening because staff did not show up or election materials were not readily available.
Ibrahimi said 111 candidates were vying for 11 seats in Parliament from southern Kandahar in Afghanistan's 249-seat chamber.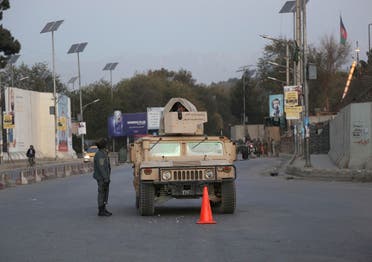 Suicide attack on Afghan police bus kills six
Meanwhile, a suicide car bomb attack on a bus carrying police officers and workers in central Afghanistan killed at least six people and wounded dozens on Saturday, officials said.
The Taliban-claimed blast happened as the bus entered a police compound in the Wardak provincial capital of Maidan Shar, provincial police spokesman Hekmatullah Durrani told AFP.
Six bodies and 31 wounded had been taken to hospitals in the city, health director Salim Asgharkhil said.
Provincial governor spokesman Abdul Rahman Mangal confirmed the death toll.
In a WhatsApp message, Taliban spokesman Zabiullah Mujahid said "tens of Afghan police and soldiers were killed" in the attack.
The latest assault by the Taliban comes amid a flurry of US-led diplomatic activity to convince the group to negotiate an end to the 17-year war.
In an apparent move to aid tentative talks, top Taliban commander Abdul Ghani Baradar has been released by Pakistan after more than eight years in detention, sources said Thursday.
That came less than two weeks after US envoy Zalmay Khalilzad met with the Taliban's representatives in Qatar to discuss ending the Afghan conflict.
The Taliban had demanded the release of Baradar and several other senior leaders in the direct talks with Khalilzad on October 12, a high-ranking member of the group told AFP on the condition of anonymity.