US prosecutors slapped the gunman who killed 11 people in a synagogue with 29 counts of federal crimes of violence and firearms offenses on Saturday, after he carried out the deadliest anti-Semitic attack in recent US history.
The charges against shooter Robert Bowers include 11 counts of obstruction of exercise of religious beliefs resulting in death; and 11 counts of use of a firearm to commit murder during a crime of violence, the US Attorney's Office of the Western District of Pennsylvania said in a statement.
"The crimes of violence are based upon the federal civil rights laws prohibiting hate crimes," the statement said.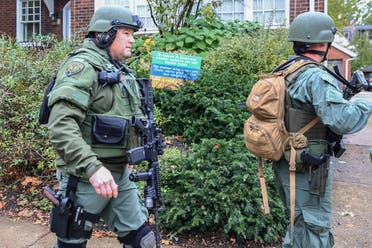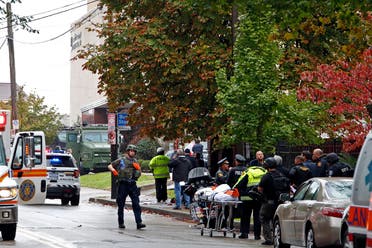 US President Donald Trump hit out Saturday at what he called "hate" in America after the attack.
"It's a terrible, terrible thing what's going on with hate in our country frankly, and all over the world," Trump told reporters as he left for a series of campaign events in Indiana and Illinois.
"Something has to be done," said the president. "When people do this, they should get the death penalty."
Trump said the shooting appeared "far more devastating than anybody originally thought."
He said in a tweet: "Events in Pittsburgh are far more devastating than originally thought. Spoke with Mayor and Governor to inform them that the Federal Government has been, and will be, with them all the way. I will speak to the media shortly and make further statement at Future Farmers of America."