Hundreds of grieving relatives prayed Tuesday at the spot where a Lion Air jet plunged into the sea as revelations over the jet's malfunctioning air speed indicator raised fresh questions about the cause of the accident.
Tearful mourners aboard a pair of Indonesian navy vessels tossed bouquets and scattered flower petals into the Java Sea off the country's north coast where the brand new jet crashed last week, killing all 189 people on board.
Search teams have filled some 164 body bags with remains found after the devastating crash, but only 27 victims have been identified so far, police said.
The Boeing 737-Max 8, one of the world's newest and most advanced commercial passenger planes, crashed on October 29 just 12 minutes into a one-hour flight from Jakarta to Pangkal Pinang city on Sumatra island.
Flight JT610 sped up as it suddenly lost altitude and then vanished from radar shortly after take-off.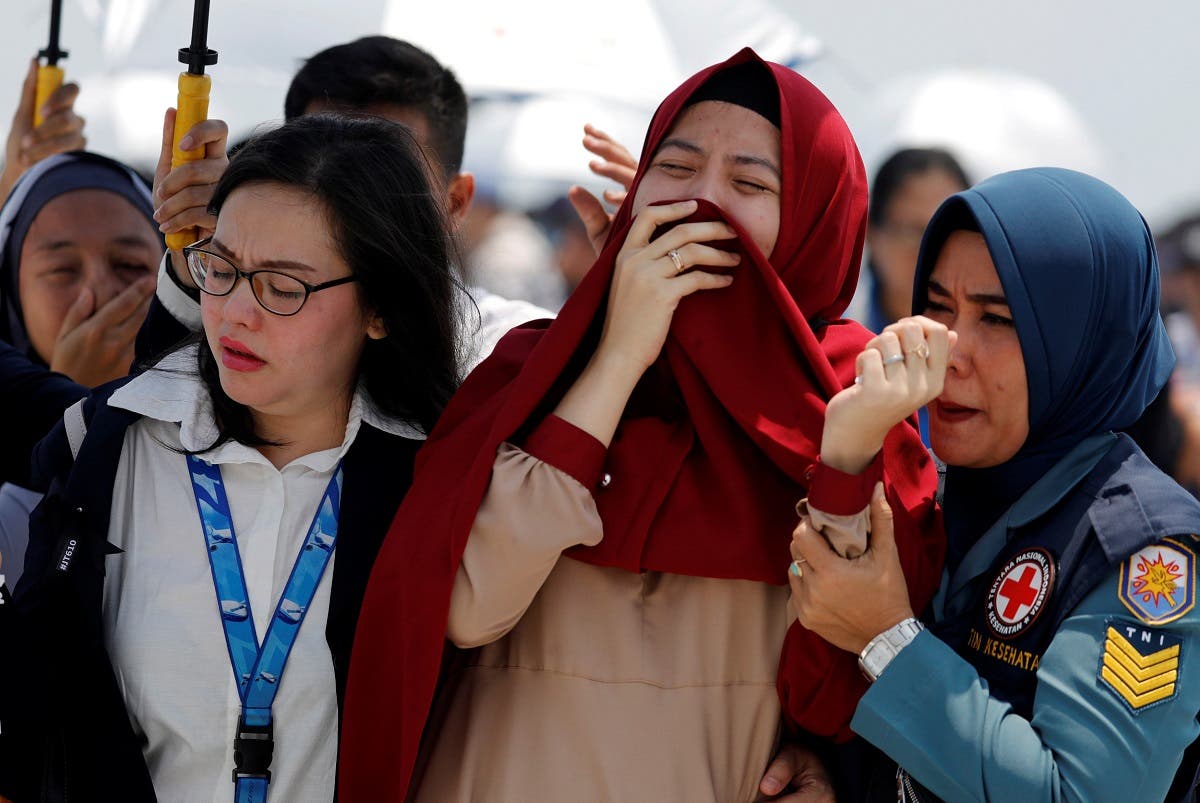 Divers have retrieved the flight data recorder but are still hunting for the plane's cockpit voice recorder.
There is still no answer as to what caused the crash, with a preliminary report expected at the end of the month.
But the Indonesian National Transportation Safety Committee said Monday that flight recorder data has so far revealed the plane's air speed indicator was not working properly on its last four journeys, including the fatal flight.
The glitch had been repeatedly serviced and Lion Air's technical team declared the plane to be airworthy.
"The technical problems on the three previous flights should have been treated as a repeat problem that cannot be fixed the same way each time," aviation expert Alvin Lie told AFP.