French President Emmanuel Macron has asked his interior minister to consider making "adaptations" to security procedures to try to contain ongoing protests over rising taxes.
The president's office issued a statement, after an emergency meeting was held at the Elysee presidential palace in Paris, to discuss the protests a day earlier, in which activists wearing yellow jackets trashed the streets of Paris. It was attended by Prime Minister Edouard Philippe and Interior Minister Christophe Castaner.
Environment minister Francois de Rugy, in charge of transports and energy, also attended as the protests were initially prompted two weeks ago by a fuel tax rise.
The Elysee's statement said that Macron asked Prime Minister Edouard Philippe to meet with the heads of France's major political parties and representatives from the grassroots movement behind the protests, "with a concern for dialogue."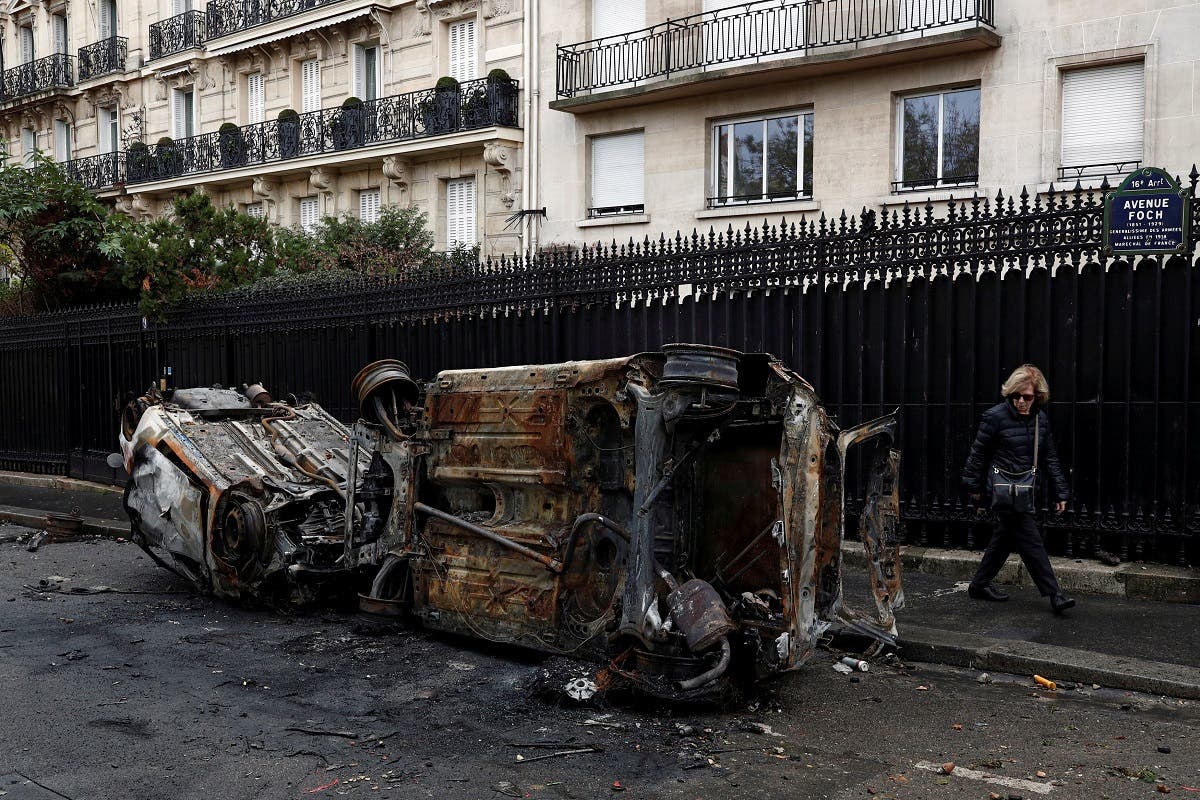 Plans for an earlier meeting between the prime minister and representatives of the movement collapsed last week, after a request to broadcast the talks live was rejected, according to the Associated Press.
The "yellow jackets" movement now involves a broad range of demands related to France's high cost of living. Saturday's violence was France's worst riot in over a decade, according to the Associated Press.
Earlier Sunday, Macron visited the damaged Arc de Triomphe monument, then met with firefighters, police officers and restaurant owners in a nearby avenue where yellow jacket activists had torched cars and smashed windows Saturday.
One dead at 'Yellow Vest' roadblock in southern France
A motorist died overnight after colliding with traffic which had built up due to a "yellow vest" anti-government protest in southern France, a local prosecutor said Sunday.
The accident happened in Arles after "a van collided into a heavy truck at full force before being hit by another vehicle," Tarascon prosecutor Patrick Desjardins told AFP,
The French prosecutor added that the accident was "directly related" to a roadblock by protesters which caused a 10km traffic jam.
Earlier on Sunday, government spokesman Benjamin Griveaux said that France will consider imposing a state of emergency to prevent a recurrence of some of the worst civil unrest in more than a decade and urged peaceful protestors to come to the negotiating table.
With Agencies