Veteran leftist Andres Manuel Lopez Obrador took office as Mexican president on Saturday, vowing to see off a "rapacious" elite in a country struggling with corruption, chronic poverty and gang violence on the doorstep of the United States.

Backed by a gigantic Mexican flag, the 65-year-old took the oath of office in the lower house of Congress, pledging to bring about a "radical" rebirth of Mexico to overturn what he called a disastrous legacy of decades of "neo-liberal" governments.

"The government will no longer be a committee at the service of a rapacious minority," said the new president, who is often nicknamed AMLO. Nor would the government, he said, be a "simple facilitator of pillaging, as it has been."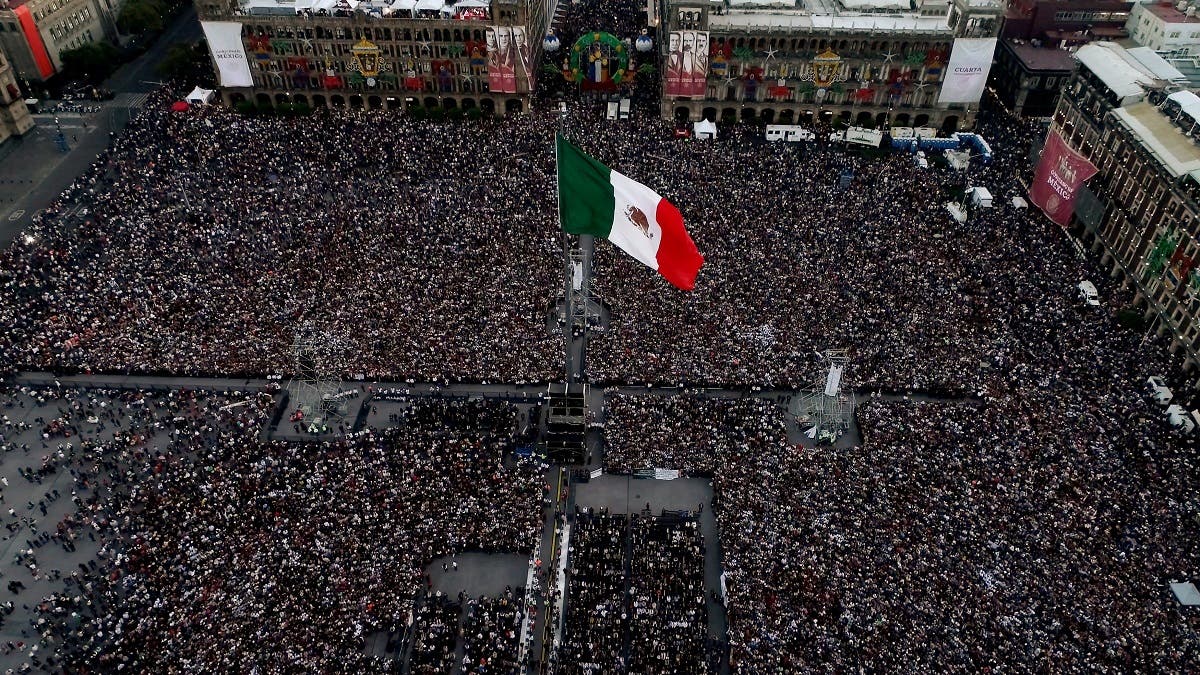 Aerial view of the Zocalo square during AMLO Fest to celebrate Mexico's new President Andres Manuel Lopez Obrador in Mexico City, Mexico December 1, 2018. REUTERS

"There were few signs in AMLO's speech that the full reality of governing has sunk in thus far," said Duncan Wood, director of the Wilson Center's Mexico Institute.

"Markets will be deeply concerned about the future of the energy sector and the overly ambitious infrastructure plans without any way of paying for them," Wood added.

Still, Mexican billionaire Carlos Slim said he was reassured by the speech, responding to reporters that there was "no doubt" Mexico remained a safe place to invest.

"What is needed, as he said, is to generate jobs and combat poverty. The best investment is to combat poverty," he said.
Trump factor
SHOW MORE
Last Update: Wednesday, 20 May 2020 KSA 09:52 - GMT 06:52