French Prime Minister Edouard Philippe called Saturday for fresh dialogue with representatives of the "yellow vest" movement staging protests across France, promising the government would address concerns over rising living costs.
"The dialogue has begun and it must continue," Philippe said in a televised statement. "The president will speak, and will propose measures that will feed this dialogue."
Interior Minister Christophe Castaner added that 125,000 "yellow vest" protesters had turned out to demonstrate around France on Saturday. Police detained 1,385 of them.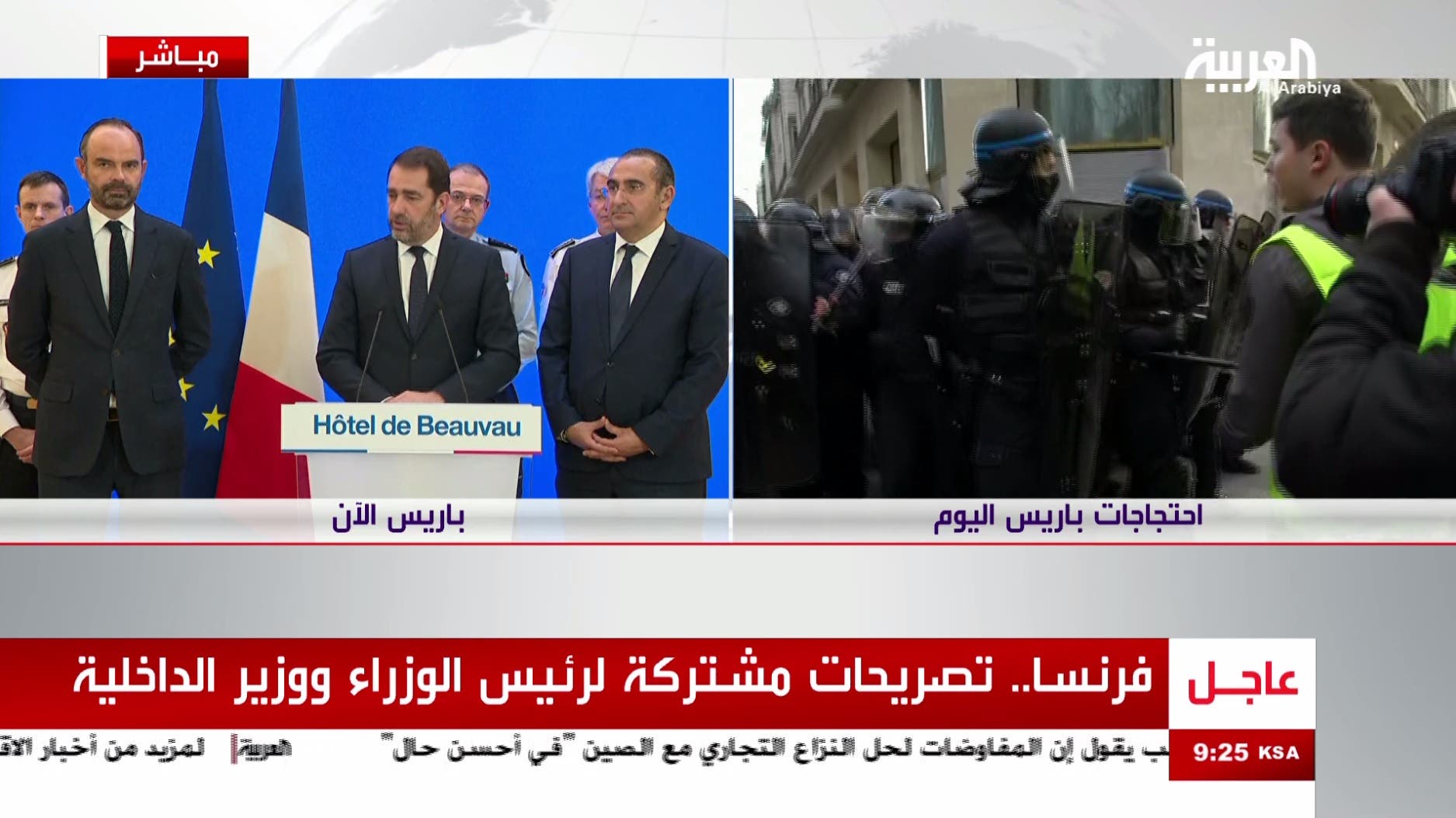 French Interior Minister Christophe Castaner said that the ongoing "yellow vest" demonstrations were now under control.
Speaking in a joint press conference with French Prince Minister Edouard Philippe, Castaner confirmed that 118 were wounded in Saturday's protests while 17 security personnel were injured during the confrontations.
Authorities also confirmed that 1,350 protesters were arrested on Saturday. An estimated 31,000 people joined "yellow vest" anti-government protests across France on Saturday, deputy interior minister Laurent Nunez said, adding that 700 people had been detained earlier in the day.
French PM Philippe also spoke on Saturday after holding a security meeting with cabinet ministers in which he said that "time for dialogue with the Yellow Vests is still valid" and on the table in the coming days.