An estimated 125,000 people joined "yellow vest" anti-government protests across France on Saturday, Interior Minister Christophe Castaner said, adding that 1,385 people had been detained.
Trump comments on 'yellow vest' protest
The Paris Agreement isn't working out so well for Paris. Protests and riots all over France. People do not want to pay large sums of money, much to third world countries (that are questionably run), in order to maybe protect the environment. Chanting "We Want Trump!" Love France.

— Donald J. Trump (@realDonaldTrump) December 8, 2018


The protests, named after the high-visibility safety jackets French motorists have to keep in their cars, erupted in November over the squeeze on household budgets caused by fuel taxes.

Demonstrations have since swelled into a broad, sometimes-violent rebellion against Macron - a challenge made more difficult to handle since the movement has no formal leader.

Authorities say the protests have been hijacked by far-right and anarchist elements bent on violence and stirring up social unrest in a direct affront to Macron and the security forces.

Nonetheless, the 40-year-old Macron, whose popularity is at a low ebb according to polls, has been forced into making the first major U-turn of his presidency by abandoning a fuel tax.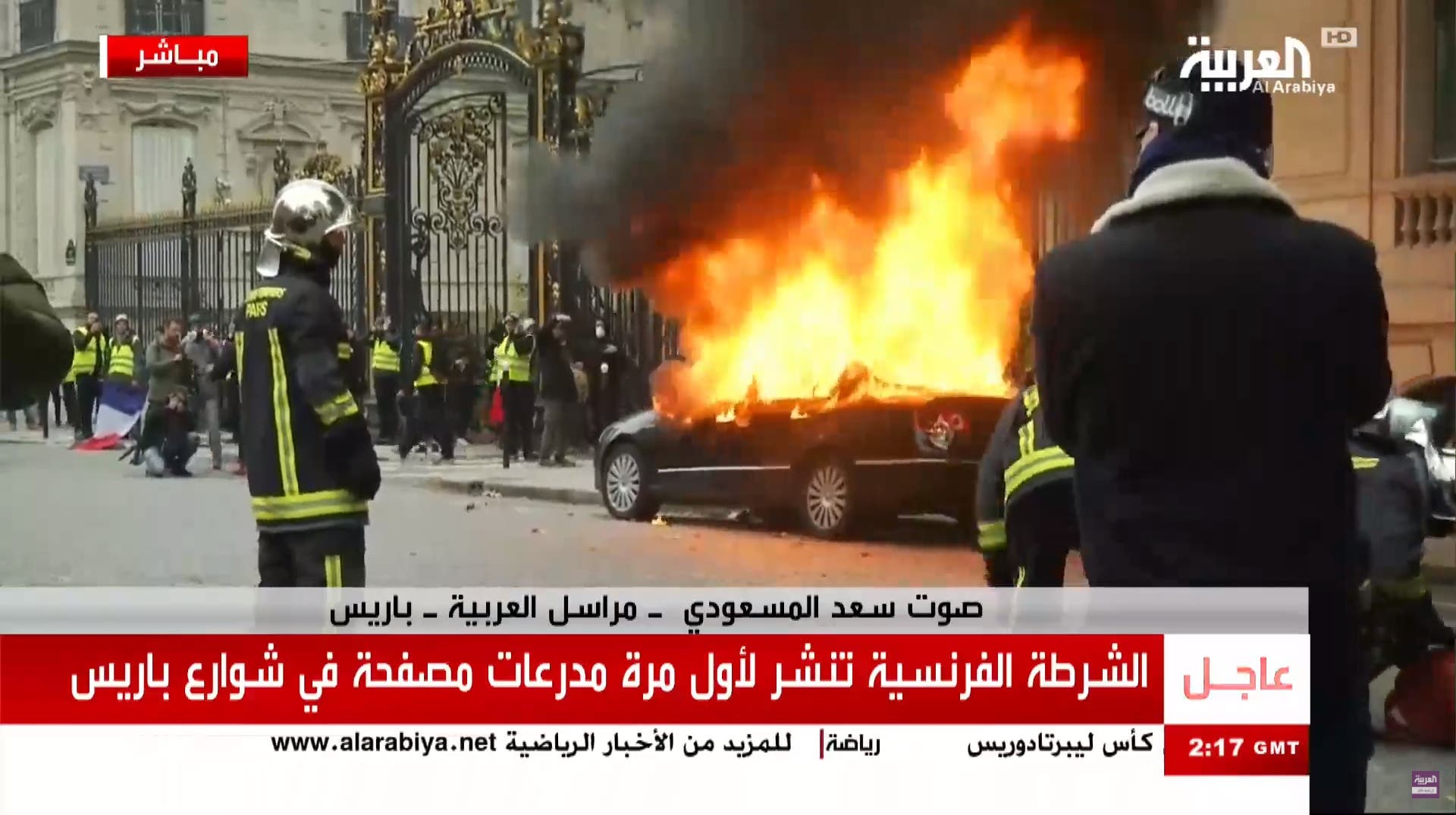 Al Arabiya Paris Protests Yellow Vests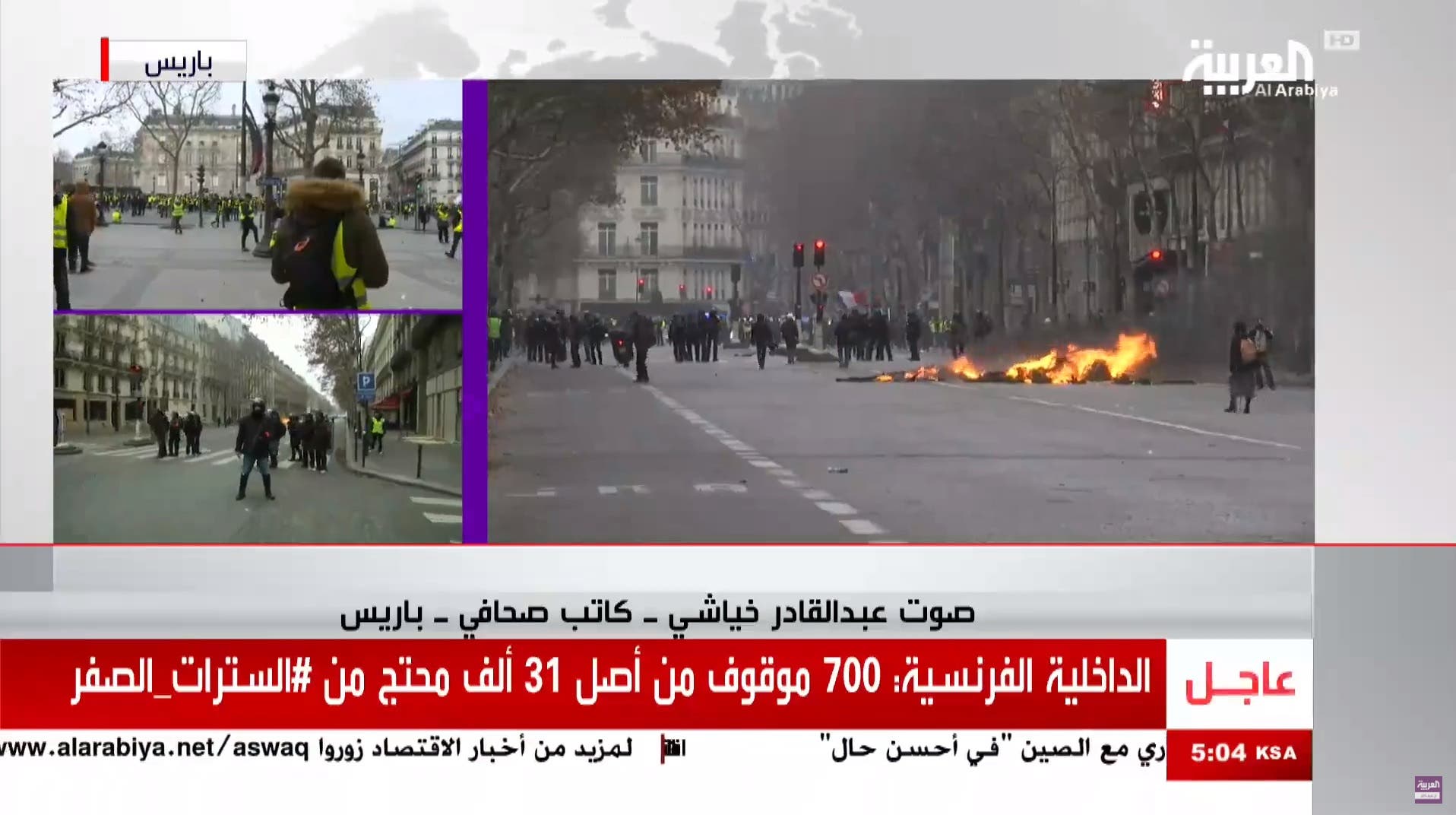 Al Arabiya Paris Protests Yellow Vests
SHOW MORE
Last Update: Wednesday, 20 May 2020 KSA 09:58 - GMT 06:58