US security body: Khashoggi Qatari-Turkish agent, Washington Post must respond
The Washington Post has caused a major scandal since it has come to light they and Jamal Khashoggi were publishing anti-Saudi propaganda for Qatar, a prominent security expert has said.
Jim Hanson, president of Security Studies Group, said in an analysis, that Washington Post tried to bury its scandal "in a pre-Christmas Saturday news dump, but that can't stop the damage this will do to their reputation."
He was referring to the text messages between Khashoggi and an executive at Qatar Foundation International that show that the executive, Maggie Mitchell Salem, shaped the columns he submitted to The Washington Post, "proposing topics, drafting material and prodding him to take a harder line against the Saudi government," as the Post wrote December 21.
The Post says they were unaware of this, although Khashoggi's Qatar connections were well known, Hanson added.
According to him, Washington Post management "will have to answer for what is either incompetence in connecting these dots or simply not caring as Khashoggi's attacks on President Trump and the Saudis fit right in with their narrative."
He added that during a Security Studies Group research for a report on the "information operation" led by Qatar and Turkey, after his death, the organization heard from reliable sources familiar with the investigation that documents showing wire transfers from Qatar were found in his apartment in Turkey.
They were immediately put out of reach by Turkish security services, so they did not show the collusion between Khashoggi, Qatar, and Turkey prior to his death. The organization has published as well a new, unredacted set of findings about the case. (You can read them here).
The findings according to Hanson are damning to Qatar, Turkey, and the Washington Post. The findings suggest that Khashoggi have been operating in violation of the Foreign Agents Registration Act by doing this on behalf of Qatar.
This is the same law that caused both Gen. Michael Flynn and Paul Manafort legal jeopardy by not filing their attempts to influence the U.S. government on behalf of a foreign entity, according to the group.
What is next for the Washington Post after being deceived by Qatar?
Recently, US Federal prosecutors unsealed an indictment charging two business associates of Michael T. Flynn with acting as agents of the Turkish government, describing in remarkable detail how the three attempted to convince the United States to expel a rival of Turkish President Recep Tayyip Erdogan.
Flynn, who pleaded guilty as part of a probe into possible collusion between Russia and Trump's 2016 election campaign, has joined a Washington firm that lobbies for Qatar. Flynn will be the director of global strategy at Stonington Global LLC.
Federal prosecutors had begun investigating Mr. Flynn after he wrote an op-ed for The Hill newspaper on Election Day 2016 attacking Mr. Gulen as a "radical Islamist" and a "shady Islamic mullah." The prosecutors began examining whether Mr. Flynn was working as a paid lobbyist for Turkey.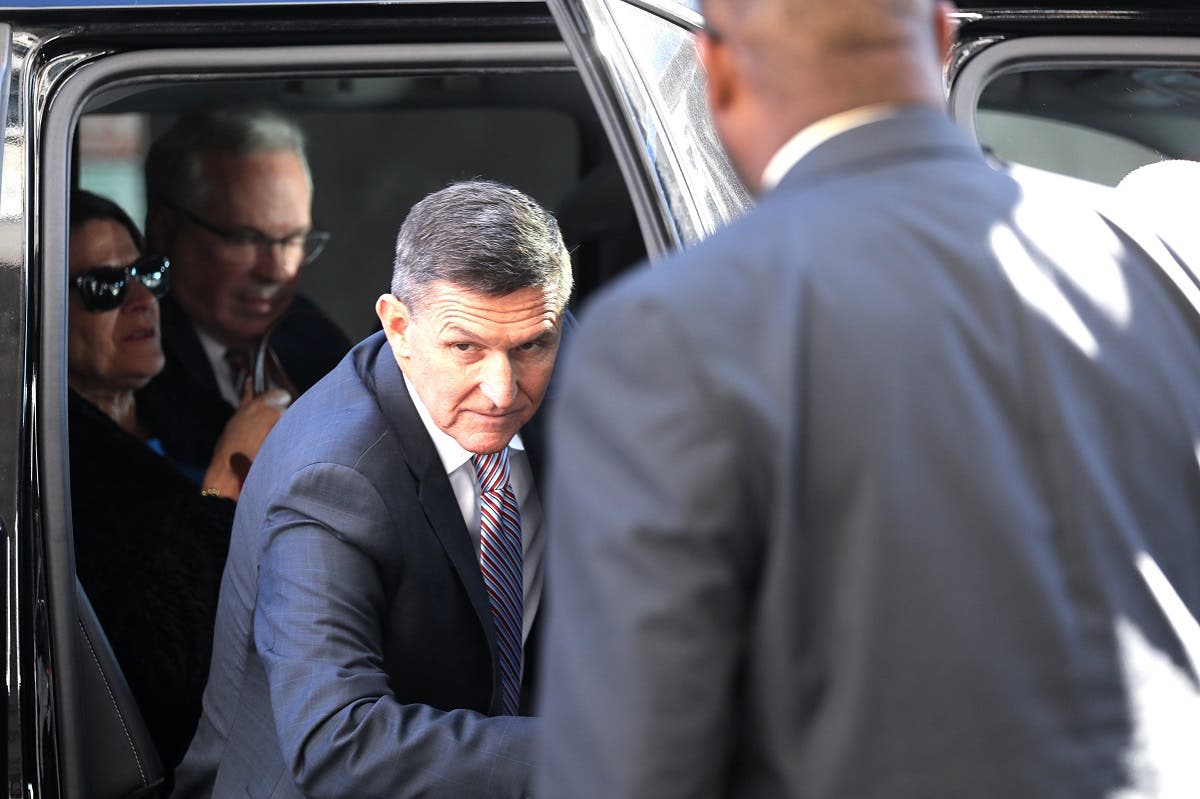 Investigators later learned the op-ed was part of a larger effort by Mr. Flynn on behalf of Turkey. Mr. Flynn's company was ultimately paid $530,000 to investigate Mr. Gulen by a company run by Ekim Alptekin, a Turkish businessman close to President Recep Tayyip Erdogan of Turkey.
These incidents reflect the similarities between Michael Flynn's dealings and the Khashoggi affair that have now unfolded, with the same plan being executed by the same countries; Qatar and Turkey.
Jamal Khashoggi and The Washington Post's op-eds
Hanson said that the op-eds published in the very influential Washington Post certainly qualify as attempts to change US policy against Saudi Arabia and in favor of the Muslim Brotherhood, which Qatar supports in spite of its status as a terrorist organization with most other Gulf countries.
He added that Turkey had control of the narrative after the killing as the only primary source for the media, with Qatar backing up their tales.
Both had eager partners in western media outlets. Security Studies Group tracked this phenomenon here "Khashoggi case- Analysis of an Information Operation": "Although Turkish-language media supported and helped to drive the narratives, as did Arabic-language media controlled by Turkish ally Qatar, the main outlets that Turkish intelligence used to execute their operation were major Western English- language journalist outlets."
The group said that there has been a powerful effort to use this to weaken Saudi Arabia overall and especially to damage its relationship with the United States. Khashoggi's editor at the Washington Post, Karen Attiah, led her paper's media crusade that even called for Saudi Crown Prince Mohammed bin Salman to be deposed.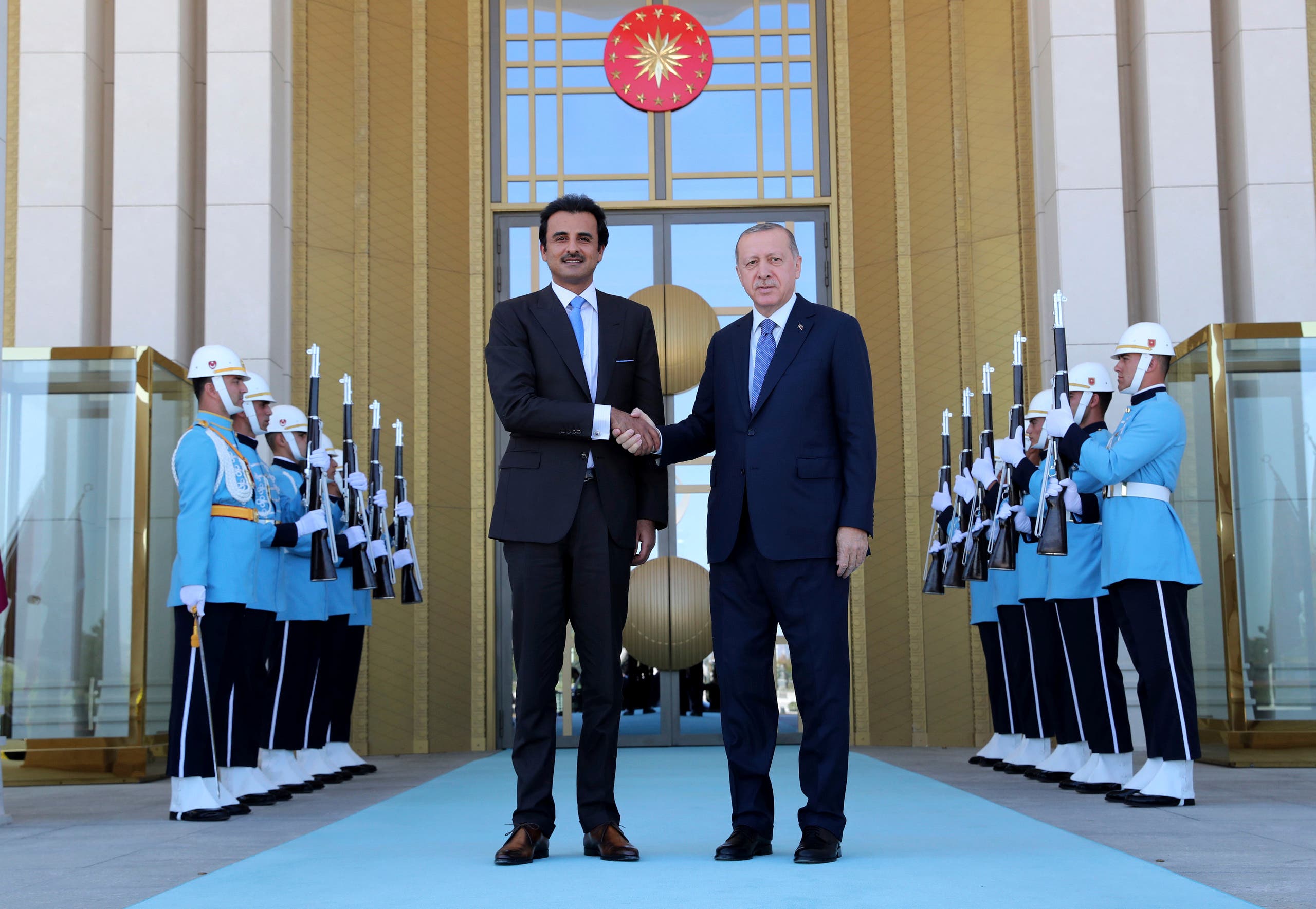 Hanson stressed that Qatar and Turkey both benefit from these attacks on Saudi Arabia and have tried to parley them into actual gains. He said that Erdogan was bold enough to actually ask for the United States to send him Fethulla Gulen, his main political rival, who resides in US as a green card holder.
The irony of Erdogan using the death of a Saudi opposition activist to ask for the extradition of opposition leaders he would most likely kill is stunning. Qatar has been pushing to stop the Gulf Arab blockade against it without addressing its terrorism financing and other malign actions that led to it, Hanson said.