President Vladimir Putin arrived in the Russian city of Magnitogorsk on Monday after a deadly gas explosion in an apartment building left at least four people dead and dozens unaccounted for, local news agencies reported.

Rescue workers have been scrambling to recover people from the rubble of the partly collapsed building.
Officials in the city, in the Urals region, say a gas leak caused the blast. They say 68 people are missing.
BBC said The building was home to 120 people, and 48 flats collapsed in the blast.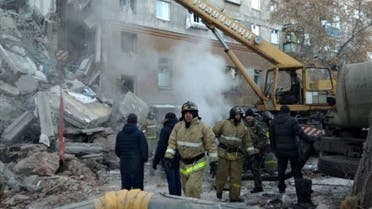 It added that it is a race against time to find survivors, as the temperature in the industrial city is -17C.
Russia's Vesti news channel says officials have accounted for 52 of the block's residents, including the victims, but 68 are still missing. Few if any are expected to be pulled alive from the rubble.

The city is about 1,695km (1,053 miles) east of Moscow.