France's 'Red Scarves' take to the streets to oppose 'Yellow Vests' in Paris
Thousands of demonstrators known as the Foulards Rouges, or "Red Scarves", took to the streets in Paris on Sunday to call for an end to what they say are violent "Yellow Vest" protests.
Earlier in the day, police prepared themselves for potential clashes between some members of the two opposing movements at the Place de la Nation where at least 10,000 "Red Scarves" demonstrators are expected to protest.
Who are the Red Scarves?
Similar to the "Yellow Vests" protesters, the "Red Scarves" are calling for the same demands regarding salaries, pensions, and taxes, but are using a different approach.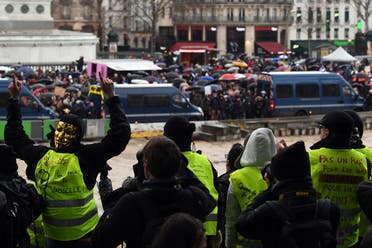 Unlike the "Yellow Vests" – who are seeking instant economic reforms, and have questioned all aspects of French President Emmanuel Macron's presidency – the "Red Scarves" have faith in his "grand national debate."
The French president began his dialogue sessions this month with several heads of different municipalities to discuss the people's needs, and to assuage the anger of the "Yellow Vest" protests.
The "Red Scarves" are awaiting the president's final verdict on March. 15, but their patience was criticized by the opposing "Yellow Vest" movement who accuse them of being elitists.
More than 21,000 Facebook followers
The "Red Scarves" was founded by French citizen John Christophe Werner. Triggered by some of the images, which captured "Yellow Vest" members in action during the first week of countrywide demonstrations last November, Werner said he rallied up members to counter some of the more radical anti-government protesters.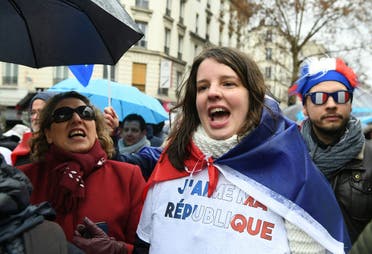 Last November, Werner created a Facebook page which now exceeds 21,000 followers.
Members of the "Red Scarves" of France say they are tired of roadblocks and believe that the Yellow Vest protests are causing havoc in their daily lives, according to Radio France Internationale.