Floyd's mourners stand for 8 minutes, 46 seconds, a symbol of US police brutality
Mourners at George Floyd's memorial service are standing for 8 minutes, 46 seconds, a span that has become a potent symbol of police brutality.
The Rev. Al Sharpton exhorted Floyd's family, civil rights leaders, politicians, athletes and celebrities at the service on Thursday to stand as a commitment to justice in Floyd's name. Gwen Carr, the mother of Eric Garner, who died in police custody in New York City in 2014, stood on stage with Sharpton and comedian Tiffany Haddish.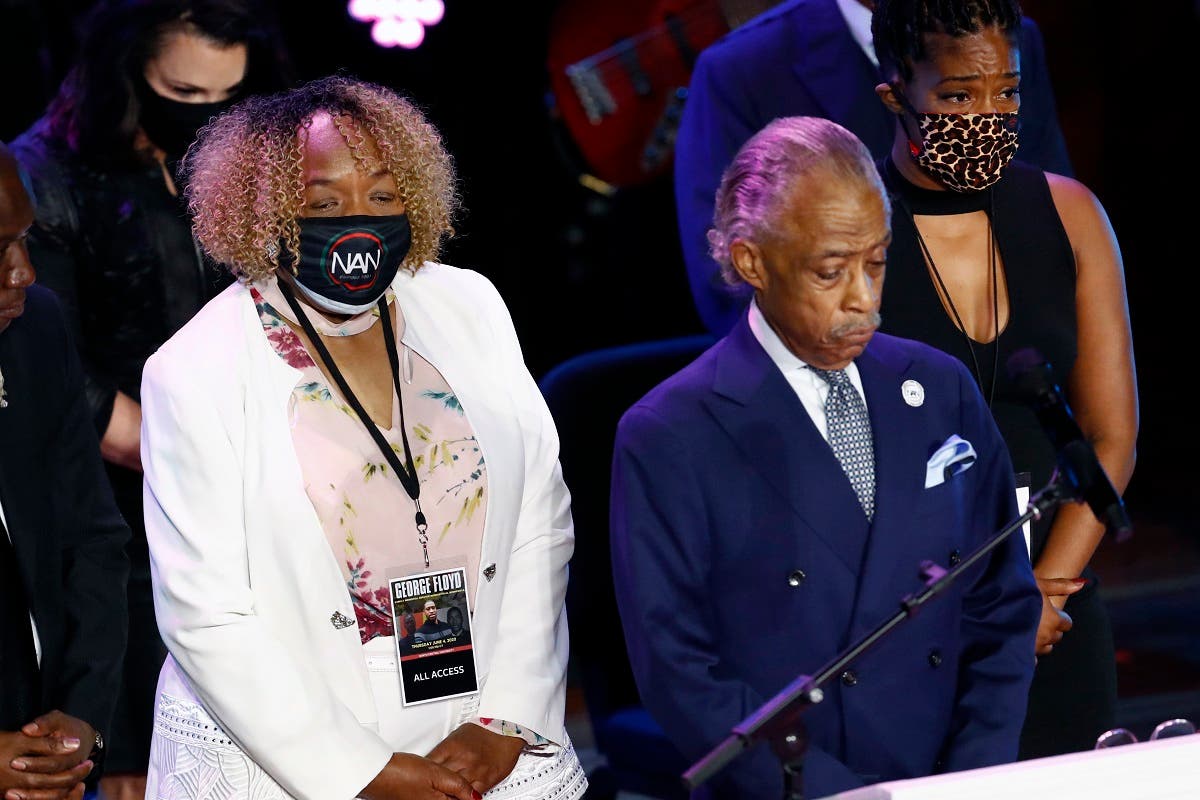 Floyd, a handcuffed black man, died on May 25 as a white Minneapolis police officer pressed his knee into Floyd's neck, ignoring his cries and bystander shouts until Floyd eventually stopped moving.
For all the latest headlines follow our Google News channel online or via the app.
In the days since his death, protesters have seized on 8 minutes, 46 seconds — the time given in a criminal complaint that the officer held his knee on Floyd's neck — as a way to honor Floyd.
Read more:
Civil unrest rages in US over police killing of George Floyd
US Attorney General Barr defends clearing park for Trump photo opportunity