US customers with T-Mobile, Verizon experience nationwide phone calling outage
Customers with wireless carriers T-Mobile, Verizon, Sprint, and AT&T are currently experiencing phone calling outage in several parts of the United States, with reported outages in New York, Florida, Texas, Georgia, and California.
The technology president of T-Mobile acknowledged there were issues with connectivity on Monday and that the company's engineers were on solving the issue.
"Our engineers are working to resolve a voice and data issue that has been affecting customers around the country. We're sorry for the inconvenience and hope to have this fixed shortly," Neville Ray, President of Technology at T-Mobile, tweeted.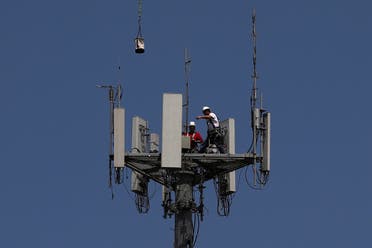 For all the latest headlines follow our Google News channel online or via the app.
TechCrunch, a US online publisher focusing on the tech industry, said it performed its own tests on Monday and found that calls made in New York and Seattle from a T-Mobile phone would fail almost immediately after initially making a call.
"We also found that the cell service on our phones were intermittent, with bars occasionally dropping to zero or losing access to high-speed data," TechCrunch added in its report.
Read more:
Iran's 'cyber attacks' against US can cause damage, experts warn
US charges Iranians for global cyber attacks on behalf of Tehran