Denying reports, Iran says jailed UK-Australian academic 'in perfect health'
British-Australian academic Kylie Moore-Gilbert, jailed in Iran, is in "perfect health," according to state news agency IRNA, denying British reporting that she was ill.
Moore-Gilbert "is in perfect health and based on previous agreements, the Australian ambassador will meet her next week," the agency said on late Wednesday, quoting a statement from the Tehran prisons organization.
The statement denied a recent report from British newspaper The Guardian that Moore-Gilbert was physically ill and said the scheduled meeting with the envoy "was proof of the report being false."
A diplomatic source on Thursday confirmed to AFP in Tehran that a meeting at Qarchak prison southeast of the capital had been agreed for next week.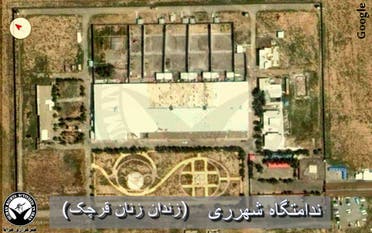 Moore-Gilbert was moved from Tehran's Evin prison to Qarchak on Sunday, Hamshahri newspaper reported.
An Islamic studies lecturer at the University of Melbourne, Moore-Gilbert's arrest was confirmed by Iran in September 2019 but her family said at the time that she had been detained for months before that.
The academic is serving a 10-year prison sentence for spying, a charge she denies.
Read more:
Twitter defends allowing Iran's Khamenei to call for genocide while censoring Trump
US evaluating sanctions response to Turkey purchase of Russian system: Pompeo
Coronavirus: Europe facing a second wave of COVID-19, says UK health minister