Satellite imagery reveals hotspots as California wildfires continue to burn
Nearly two dozen massive wildfires continued to ravage parts of California on Saturday (August 22) fueled by high temperatures and ongoing lightning strikes, according to the California Department of Forestry and Fire Protection.
The fires have killed six people and incinerated nearly 700 buildings since an earlier lightning storm lit up blazes that have burned nearly a million acres of brush and forest.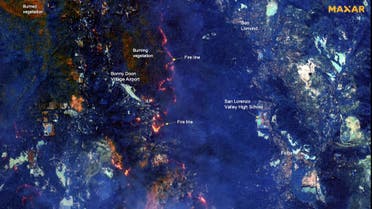 Infrared satellite imagery from Maxar Technologies showed hotspots around the SCU, CZU and LNU fire complexes that have together burned more than 669,000 acres of land in and around the greater San Francisco Bay Area.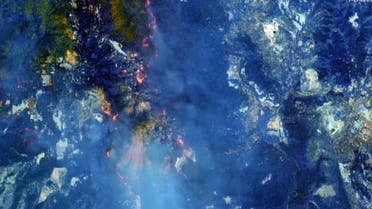 Containment of the largest wildfires remain low with California requesting additional support from other states and local jurisdictions, CalFire said on Saturday. The state has deployed nearly 14,000 firefighters as additional lightning storms are expected later this weekend.
Read more:
Another Israel-Arab deal expected in coming weeks: Israeli ambassador to US
After Gaza militants fire 12 rockets, Israel strikes Hamas targets
Several Arab countries on way to relations with Israel: UAE Minister Gargash