US sanctions Ukraine MP, Russian individuals for election interference
The United States has sanctioned a Ukrainian lawmaker and three Russian individuals seeking to interfere in the November presidential elections, the Department of Treasury said Thursday.
"Russia uses a variety of proxies to attempt to sow discord between political parties and drive internal divisions to influence voters as part of Moscow's broader efforts to undermine democratic countries and institutions," a statement from the department said.
For all the latest headlines, follow our Google News channel online or via the app.
"In the United States, Russia has used a wide range of influence methods and actors to target our electoral process, including targeting US presidential candidates."
Andrii Derkach, the Ukrainian MP, and three Russian nationals were designated.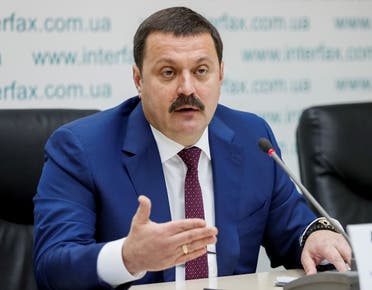 Derkach has been an active Russian agent for over a decade, maintaining close connections with the Russian Intelligence Services, according to the US.
He has "directly or indirectly engaged in, sponsored, concealed, or otherwise been complicit in foreign interference in an attempt to undermine the upcoming 2020 US presidential election," the Treasury Department added.
The US has faced multiple attempts by foreign actors to interfere in this year's election as well as previous elections.
With Thursday's move, the US said it was focused on exposing Russian malign influence campaigns in order to protect the Nov. 3 elections from foreign interference.
"This action is a clear signal to Moscow and its proxies that this activity will not be tolerated."
Thursday's move comes after Microsoft recently informed Democratic presidential candidate Joe Biden's main election campaign advisory firms that it had been targeted by suspected Russian state-backed hackers.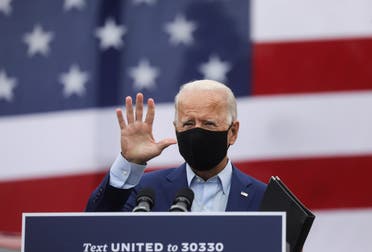 The hacking attempts targeted staff at Washington-based SKDKnickerbocker, a campaign strategy and communications firm working with Biden and other prominent Democrats, over the past two months, the sources said.
SKDK Vice Chair Hilary Rosen declined to comment. A Biden spokesman did not respond to a request for comment.
Kremlin spokesman Dmitry Peskov dismissed the allegations as "nonsense." Moscow has repeatedly denied using hacking to interfere in other countries' elections.
Read more:
White House says China has the largest program to interfere in US elections
US elections: Democrats accuse Pompeo of using State Department to 'smear' Biden
- With Reuters