Why did AstraZeneca pause its trials and what it means for the COVID-19 vaccine race?
The race to develop a vaccine for the new coronavirus changed on Tuesday, when pharmaceutical company AstraZeneca paused global trials for its vaccine candidate, which is widely seen as one of the leading candidates to help bring the COVID-19 pandemic under control.
AstraZeneca, who developed the vaccine in coordination with the University of Oxford, announced that it had voluntarily paused trials so an independent committee could review its safety data after one participant in the trials came down with an unexpected illness.
The announcement has recast attention on the various global attempts to produce a vaccine for COVID-19, which continues to infect people across the world.
The World Health Organization currently lists 35 candidate vaccines as under clinical evaluation, of which nine are in Phase III trials.
Here is the latest update on the progress of the10 most important coronavirus vaccine candidates: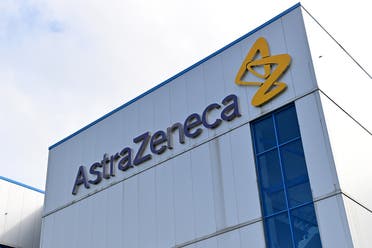 AstraZeneca/University of Oxford:
Drugs giant AstraZeneca on Thursday said a Covid-19 vaccine could still be available by as early as the end of this year, despite a randomized clinical trial in the UK being paused.
"We could still have a vaccine by the end of this year, early next year," the company's chief executive Pascal Soriot said, adding it depended on how fast regulators moved.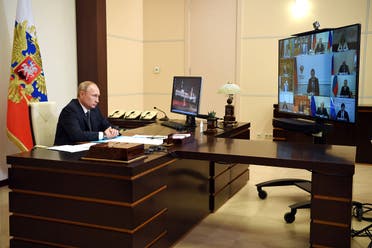 Russia's "Sputnik-V" vaccine:
Russia's "Sputnik-V" COVID-19 vaccine produced an antibody response in all participants in early-stage trials, according to results published on Friday by The Lancet medical journal that were hailed by Moscow as an answer to its critics.
The results of the two trials, conducted in June-July this year and involving 76 participants, showed 100% of participants developing antibodies to the new coronavirus and no serious side effects, The Lancet said.
The vaccine is named Sputnik-V in homage to the world's first satellite, launched by the Soviet Union. Some Western experts have warned against its use until all internationally approved testing and regulatory steps have been taken.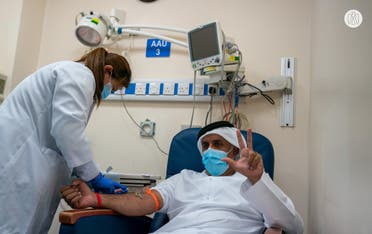 Sinopharm/G42:
The experimental vaccine of CNBG, a unit of state-owned pharmaceutical giant China National Pharmaceutical Group (Sinopharm), entered a Phase 3 trial in the United Arab Emirates, Bahrain, and Jordan that has already recruited thousands of volunteers. So far, authorities in Peru and Morocco have approved also Phase 3 clinical trials using Sinopharm's vaccine.
Every two doses of China's vaccine should cost below 1,000 yuan ($146), according to one report, citing Sinopharm's chairman, who told media he has already been injected with one of the candidate vaccines.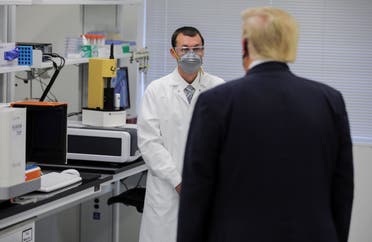 Novavax vaccine:
Currently, the Novavax vaccine is still in the early mid-stage with results showing participants developed antibodies after two doses.
Dr. Gregory Glenn, research chief for Novavax, which is also developing a coronavirus vaccine, said the October timeline remains possible. But he believes Americans will likely be waiting longer.
"I just think humility is a good thing right now," he said. "The FDA set out some pretty strict criteria for success. So that's going to take a pretty good vaccine to do that."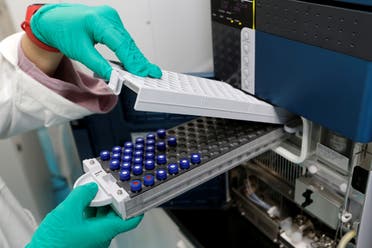 CanSino Biologics:
Late-stage trials have begun in Russia with early results showing that their vaccine is safe for use.
China's CanSino this week defended its coronavirus vaccine candidate after experts cast doubt. The Chinese company said that expert opinion on its high-profile coronavirus vaccine candidate should not be followed "blindly" without sufficient clinical trial data. Scientists outside the company have expressed concern that the effectiveness of CanSino's candidate Ad5-nCoV, which is based on a common cold virus to which many people have been exposed, could be limited. They said existing antibodies against the common cold virus might undermine Ad5-nCoV.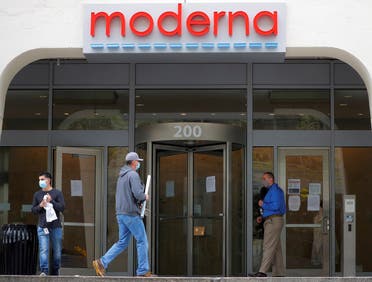 Moderna:
Drug developer Moderna late last month said it has so far enrolled 13,194 participants in the ongoing late-stage 30,000-volunteer US trial testing its COVID-19 vaccine candidate.
The company said it is currently on track to deliver up to 1 billion doses a year beginning 2021.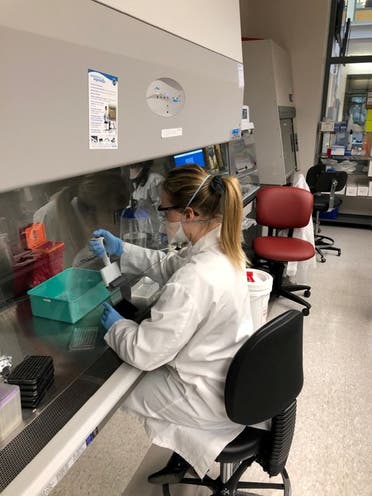 Pfizer and BioNTech:
Vaccine produced virus-neutralizing antibodies in early-stage trials. Both companies said they expect late-stage data in October, with plans to submit for approval immediately.
Enrollment in the 30,000-volunteer US trial testing a COVID-19 vaccine from Pfizer Inc and German partner BioNTech is more than 50 percent complete, Dr. Nicholas Kitchin, a top Pfizer vaccine research and development scientist, said at the Centers for Disease Control and Prevention's Advisory Committee on Immunization Practices meeting late last month.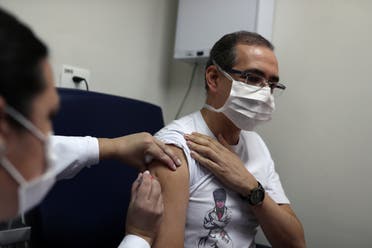 Sinovac Biotech:
CoronaVac approved for emergency use in China to vaccinate high-risk groups such as medical staff. Currently, the company said it has launched a final-stage trial in Indonesia.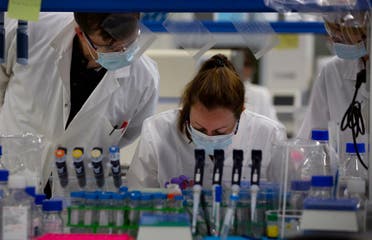 Johnson & Johnson:
Johnson & Johnson's potential coronavirus vaccine prevented severe illness in a small group of Syrian golden hamsters, the company announced last week.
In the pre-clinical study, vaccinated animals lost less weight and had less virus in their lungs and other organs than unvaccinated animals.
The company began early-stage human trials in the United States and Belgium in July, after details of a study in monkeys showed its best-performing vaccine candidate offered strong protection in a single dose.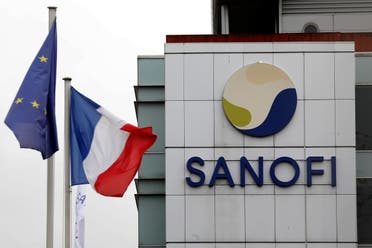 GlaxoSmithKline and Sanofi:
French drugmaker Sanofi and Britain's GlaxoSmithKline said they had started a clinical trial of their protein-based COVID-19 vaccine candidate, and aimed to reach the final testing stage by December. If the results are conclusive, Sanofi and GSK hope to get the vaccine approved in the first half of next year.
The trial is currently in a "Phase 1/2 study" aimed at evaluating the safety, tolerability, and immune response of the vaccine in 440 healthy adults across 11 investigational sites in the United States.
(With inputs from Reuters and AFP)