The United States "strongly condemns" the killing of innocent civilians by Iran-backed militias in the Salah al-Din governorate in Iraq, according to a statement from the State Department.
The killings occurred within hours of an attack by the militias on the Kurdistan Democratic Party's branch office in Baghdad, the statement said.
For all the latest headlines follow our Google News channel online or via the app.
Supporters of the Iranian-backed Popular Mobilization Units (PMU) militias on Saturday burned down the main Kurdish party's headquarters in Baghdad after criticism from a Kurdish ex-minister.
Hundreds of PMU demonstrators swept past a security detail and stormed into the offices of the Kurdistan Democratic Party (KDP), which runs the Kurdish autonomous region in northern Iraq, and torched them.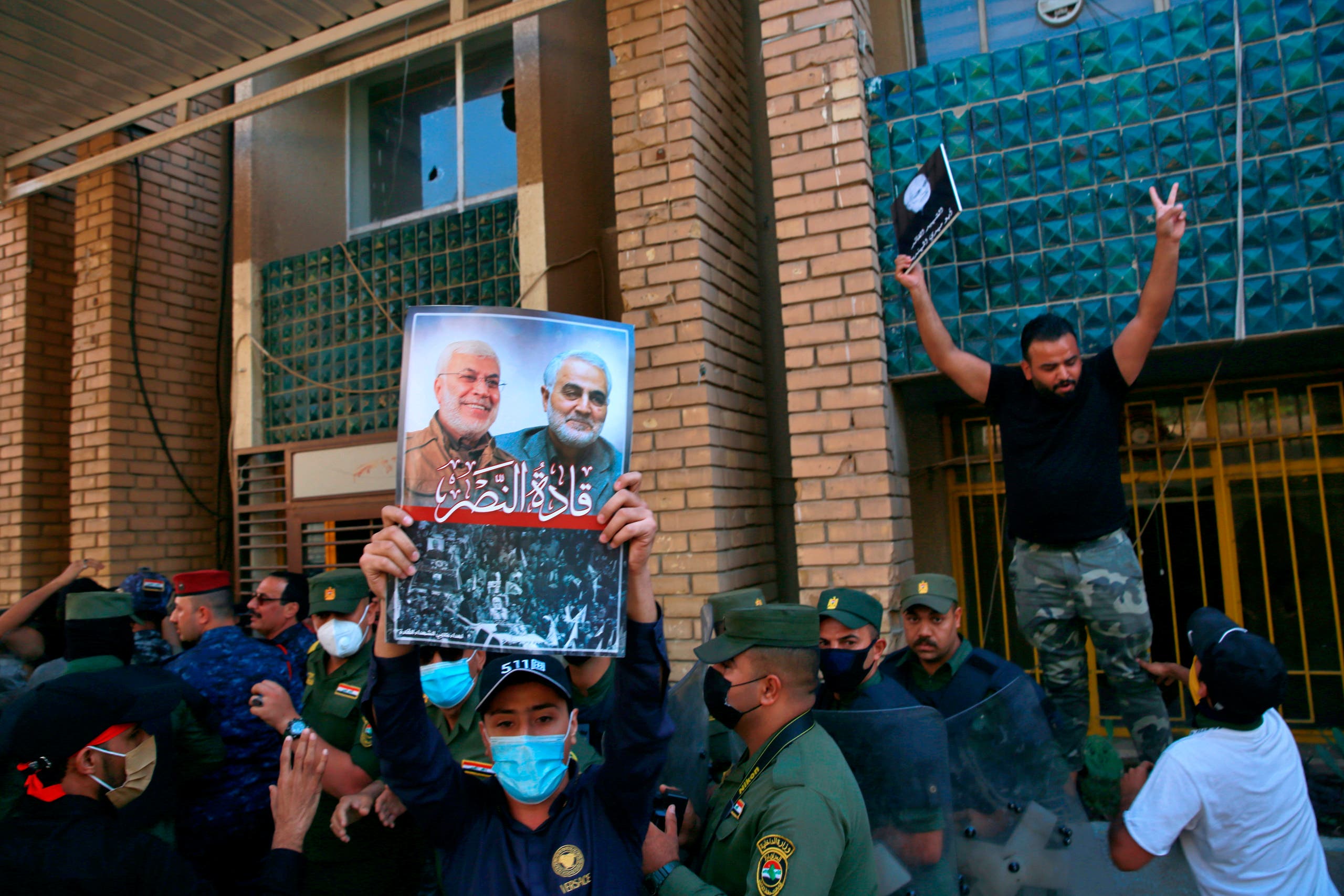 "The Government of Iraq needs to immediately exert control over the Iran-backed militias who are lawlessly attacking religious and ethnic minorities, peaceful protesters and activists, political party headquarters, and diplomatic missions," the statement said.
"The actions of these groups are preventing the international community from helping Iraq and are leading Iraq towards sectarian violence and instability. We urge all parties to act responsibly and work together to help Iraq overcome its economic challenges, security challenges, and the COVID-19 pandemic."
Read more:
Carrying Soleimani posters, pro-Iran protesters torch Kurd party offices in Iraq
Iraq moving towards forming company to handle Kurdish oil operations, says minister
(With AFP)