Taliban celebrate US withdrawal from Afghanistan, say still want 'good relations'
The Taliban joyously fired guns into the air and offered words of reconciliation on Tuesday, as they celebrated defeating the US and returning to power after two decades of war that devastated Afghanistan.
The last of 6,000 US troops who oversaw a desperate evacuation effort flew out of Kabul airport on Monday night, ending the war that has diminished the US' status as a superpower.
For the latest headlines, follow our Google News channel online or via the app.
Taliban fighters quickly swept into the airport and fired weapons into the sky in jubilation, an astonishing return after US forces invaded in 2001 and toppled the extremist group for supporting al-Qaeda.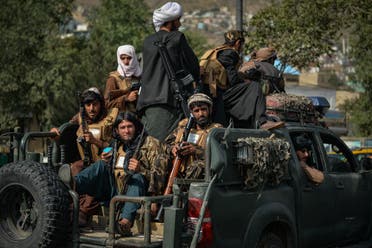 "Congratulations to Afghanistan... this victory belongs to us all," Taliban spokesman Zabihullah Mujahid told reporters hours later from the runway of the airport.
Mujahid said the Taliban's victory was a "lesson for other invaders."
However the Taliban have repeatedly promised a more tolerant and open brand of rule compared with their first stint in power, and Mujahid continued that theme.
"We want to have good relations with the US and the world. We welcome good diplomatic relations with them all," he said.
Many Afghans are terrified of a repeat of the Taliban's initial rule from 1996-2001, which was infamous for their treatment of girls and women, as well as a brutal justice system.
Read more:
US announces end of Afghanistan war, largest non-combat military evacuation ever
UN Security Council adopts Afghanistan resolution, China and Russia abstain
Kabul airport threat remains 'real' as US winds down withdrawal: Pentagon