Terrorism
Trial of 20 men accused in 2015 Paris terrorist attacks begins in France
Paris suspect Salah Abdeslam says in court that he is a soldier of ISIS, Reuters reports.
A court trial began on Wednesday into the November 2015 terrorist attacks on Paris, which left some 130 people killed and hundreds wounded when gunmen with suicide vests targeted six bars and restaurants, the Bataclan concert hall and a sports stadium.
For all the latest headlines follow our Google News channel online or via the app.
Salah Abdeslam, the 31-year old French-Moroccan believed to be the only surviving member of the group suspected of carrying out the attacks, was among 20 men on trial.
The attacks took place during the evening of November 13, 2015, and have left deep scars on the French national psyche.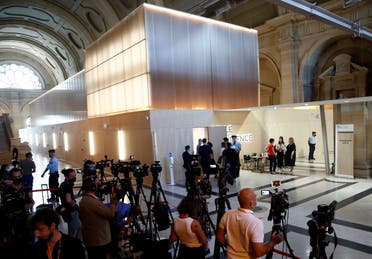 Abdeslam is one of 20 men accused of involvement in the attacks. Dressed in black, he took his seat behind a reinforced glass partition in a purpose-built courtroom shortly before the long-awaited trial was due to start.
During the attack, gunmen with suicide vests attacked six bars and restaurants, the Bataclan concert hall and a sports stadium.
Police were out in force to guard the Palais de Justice courthouse in central Paris, and survivors and relatives of the victims said they were impatient to hear testimony that might help them better understand what happened and why it did so.
"It is important that the victims can bear witness, can tell the perpetrators, the suspects who are on the stand, about the pain," Philippe Duperron, whose 30-year-old son Thomas was killed in the attacks, told Reuters before the trial began.
"We are also awaiting anxiously because we know that as this trial takes place the pain, the events, everything will come back to the surface," said Duperron, who is the president of a victims' association and will testify at the trial.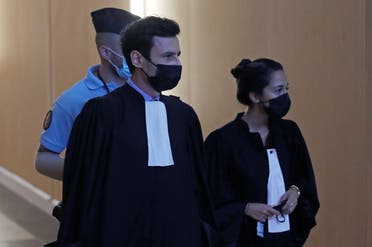 The trial will last nine months, with about 1,800 plaintiffs and more than 300 lawyers taking part in what Justice Minister Eric Dupond-Moretti has described as an unprecedented judicial marathon.
Six of the 20 defendants will be tried in absentia. Most of them are believed to be dead.
Survivors and relatives of those killed said they hoped the trial would help them, and everyone, better understand what happened and why it happened - and hopefully avoid further attacks.
"What I care about in the trial is the testimony of other survivors, people who were in the terraces (that were targeted by the attackers), at the Stade de France, hear how they have been coping over the past six years," said 48-year-old Jerome Barthelemy. "As for the accused, I don't even expect them to speak."
Read more:
France honors Europe's anti-extremist troops on Bastille Day celebrations
Gun-wielding attacker kills three police officers, French embassy guard in Tanzania
France, Britain sign accord on fighting Channel terror threat