Crime
US judge uses videos to charge four men with rape of Madison Brooks
A US judge has charged four men with rape of a 19-year-old after a video they hoped would exonerate them proved the crime did happen, according to media reports.

For all the latest headlines follow our Google News channel online or via the app.

The charges were made "hours after an attorney for two of the suspects claimed it shows the late 19-year-old [victim] had consented to sex," the Independent reported on Wednesday.

"Kaivon Deondre Washington, 18, a 17-year-old male who has not been named due to his age, Everette Lee, 28, and Casen Carver, 18, have been charged with the rape of 19-year-old student Madison Brooks, before she was killed by a car," the news outlet reported.

The 19-year-old victim, identified as a Louisiana State University student, was reportedly at a place called Reggie's Bar in the area of Baton Rouge on the night of January 14, "where she allegedly met her attackers."

Washington and the 17-year-old were charged with third-degree rape. Lee, who is Washington's uncle, and 18-year-old Carver, were charged with principal to rape, the Independent reported.

During a hearing on Tuesday, 19th Judicial District Judge Brad Myers reportedly said he watched a video filmed by one of the four suspects inside the car with Brooks.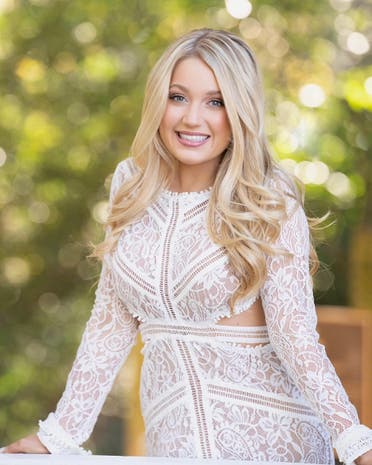 "The judge said the video shows the suspects 'callously' laughing at the drunk 19-year-old woman as she slurred her words," the Independent reported, citing local outlet WAFB.

Alleged footage from the bar also reviewed by the judge showed the victim "falling over and struggling to stand in front of at least one of the suspects before they left the bar together. Her blood alcohol level was four times the legal limit at the time of her death and her autopsy shows injuries from a sexual assault," the news outlet reported, citing an arrest warrant.

The judge concluded that the crime did occur based on video evidence and a statement made by one of the suspects during investigations.

"The evidence to me is clear," the judge was quoted as saying.

"Suspect Mr. Carver told investigators that Brooks had been 'very unstable on her feet, was not able to keep her balance, and was unable to speak clearly without slurring her words,'" the Independent reported, citing the arrest warrant.

He also reportedly said two of the suspects "proceeded to have sex with her inside the car," despite the state she was in.
He also reportedly told police he "felt uncomfortable and hated it."

According to investigators cited in the report, the victim was sexually assaulted by the four men in a car before she was dropped off on the side of a road in a nearby neighborhood in the early morning hours of January 15.

Brooks was then reportedly hit by a driver and she was later pronounced dead in a hospital.
Read more:
Hawaii man convicted for 1991 murder, rape released after two decades in jail
Man arrested for raping, burning pregnant Filipina expat in Kuwait
Romanian prosecutors have no evidence against me: Andrew Tate