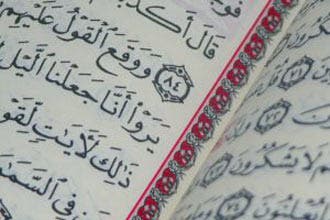 Singapore charges two for anti-Islam pamphlet
Christian story describes Islam as "dangerous"
Singapore authorities have charged a Christian couple with sedition after they distributed pamphlets that negatively portrayed Islam, court documents showed on Thursday.

Ong Kian Cheong and Dorothy Chan, both in their late-forties, were charged by a lower court on Tuesday under the sedition act for distributing evangelical cartoon pamphlets titled "The Little Bride" to two people last year.
The pamphlet, published by gospel literature publisher Chick, tells a story of a young Christian girl who warns her friends about the pitfalls of becoming Muslim and describes the religion as "dangerous".

The pair could face a fine of up to S$10,000 (7,370 U.S. dollars) and imprisonment of 3 years. They are out on S$10,000 bail each and their passports have been taken away.

The government of the ethnically mixed Southeast Asian city of 4.6 million is highly sensitive about race and religion. It says strict legislation and regulation of the media is needed to ensure peace.

In Singapore, 51 percent of the population is Buddhist, 14.9 percent Muslim and 14.6 percent Christian.