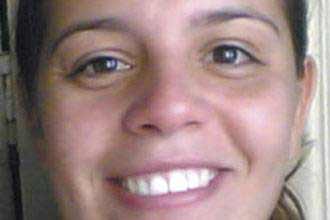 Iraqi murders daughter for loving British soldier
17-year-old was proud to be a virgin, friend says
An Iraqi father suffocated and stabbed to death his 17-year-old daughter after discovering that she had fallen in love with a British soldier based in Basra, press reports said Monday.

Abdel-Qader Ali stood on his daughter Rand's throat until she suffocated and then stabbed her, while shouting that he was cleansing his honor, British paper the Daily Mail said.

Leila Hussein—the girl's mother—said she tried to call out for help and "her two brothers [came] so they could get their father away. But when he told them the reason, instead of saving her they helped him end her life," the Daily Mail reported.
Ali was arrested but released two hours later because he had good government contacts, a police sergeant said, adding nothing can be done about "honor killings", the UK's Telegraph reported.

Rand met the soldier, identified only as Paul, six months ago while working as a volunteer delivering aid, the paper said.

Paul, 22, and Rand only met up four times but she had confided in a friend that she hoped to have a future with him.
"Proud to be a virgin"
Zeinab—Rand's best friend—said that she "always had to remind Rand that she was a Muslim and her family was never going to accept her marrying a Christian British soldier," the Telegraph said.

"Unfortunately she never wanted to hear me. Her mind was far from reality, but closer to an impossible dream," Zeinab, 19, was quoted by the Telegraph as saying.

Despite the fact that Rand's father killed her to 'cleanse his honor' Zeinab said there was no physical relationship and that the two did nothing more than talk.

"She was proud to be a virgin and had a dream to give herself to the man she loved only after her marriage," the UK's Daily Mail quoted Zeinab as saying.

Rand was an English student at Basra University. Her father found out about Paul after a friend spotted her talking to him.