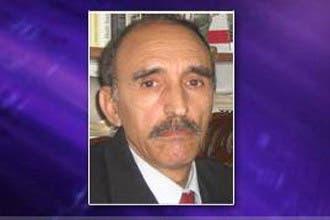 Baath Party resumes underground activities
Pledging allegiance to former Iraqi vice president
The Arab Socialist Baath Party announced Sunday it would hold its first conference in Algeria despite the unlikelihood of obtaining official permission. The party, chaired by Algerian academician Ahmed Choutri, is affiliated to the general command in Iraq.

One of Choutri's close aids, who spoke on condition of anonymity, told AlArabiya.net that he does not expect the party will be able to obtain permission from the authorities and would therefore operate underground.

Choutri, secretary general of the Baath regional command in Algeria, issued a statement that was posted on websites sympathetic to the Iraqi resistance under the leadership of the former Iraqi vice president Izzat Ibrahim ad-Douri.
According to the statement, the party held its first regional meeting in August 2008 under the title "The Conference of Party and Nation Martyr Saddam Hussein" The conference came "after years of public and clandestine struggle and resistance to popular and francophone trends grudging Algeria its nationalism and cultural identity."

The statement added that the Algerian authorities could not understand the Baath Party's message of peace and that the regime had isolated Baathists and their allies in favor of other security and ceremonial parties.

The statement discussed the necessity of following a clear national policy to solve the problem of Algerian politics.

The party also pledged its allegiance to ad-Douri, although the statement did not refer to any Algerian funding of the Iraqi resistance.

Ahmed Choutri hails from the eastern province of Bordj Bou Arréridj. He left for Iraq in the 1990s after the Algerian authorities started chasing him for involvement with the Baath Party.

Choutri occupied different positions in the Iraqi Baath Party and left on the eve of the American invasion based on orders from Saddam, Choutri told the Algerian newspaper al-Khabar.

Choutri wrote a book called The Baathist Faith of President Saddam and is a professor of political science and media at the University of Algeria.


(Translated from Arabic by Sonia Farid).