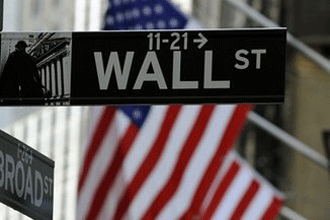 Hamas blames financial crisis on 'Jewish lobby'
Reports of rise in anti-Semitic statements on finance websites
The Palestinian Islamist movement Hamas which rules the Gaza Strip on Tuesday blamed what it called the "Jewish lobby" in the United States for the global financial crisis.

Hamas spokesman Fawzi Barhum said in a statement that the crisis was due to "bad administrative and financial management and a bad banking system put into place and controlled by the Jewish lobby."

He said that despite pumping hundreds of billions of dollars into a rescue package, U.S. President George W. Bush had remained silent about "the Jewish lobby that put the U.S. banking and financial sector into place."
Barhum added that the lobby "controls the U.S. elections and defines the foreign policy of any new administration in a manner that allows it to retain control of the American government and economy."

The Anti-Defamation League (ADL) said last week that the U.S. financial crisis has provoked an outpouring of anti-Semitism on the Internet, with Jews being blamed for the debacle on Wall Street.

"The age-old canards about Jews and money are always just beneath the surface," said Abraham Foxman, the national director of the U.S. group which fights anti-Semitism.
Upsurge in anti-Semitism
The ADL, founded in 1913, is the world's leading organization devoted to raising awareness and fighting bigotry and anti-Semitism.

The ADL has reported a dramatic upsurge in the number of anti-Semitic statements posted on Internet discussion boards devoted to finance in the wake of the financial collapse and proposed governmental bailout, according to the organization's website.

According to ADL, hundreds of anti-Semitic posts regarding investment bank, Lehman Brothers, and other institutions affected by the subprime mortgage crisis have been submitted to financial discussion boards.

Reportedly, the messages rail against Jews in general, with some charging that Jews control the government and finance as part of a "Jew world order" and therefore are to blame for the economic turmoil.

While operators of the most popular finance message boards, including the ones hosted by Yahoo! Finance, have been efficient in removing the offensive comments, the rate at which new posts are arriving prevents them from removing all of the material before it is widely read, according to the ADL.
The age-old canards about Jews and money are always just beneath the surface

Abraham Foxman, ADL national director