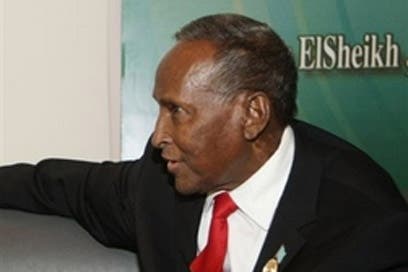 Yemen grants asylum to ex-Somali president
After his bid to oust Somali PM Nu Hassan
Ex-Somali president Abdullahi Yusuf Ahmed will be staying in Yemen, the country which granted him political asylum after he resigned in late December because of a row with his prime minister, a Yemeni presidency source said on Wednesday.

"The president of Yemen granted Somalia's president the right of political asylum last night," the source told AFP.
The ex-head of state has been given a permanent home in Yemen, which faces Somalia on the other side of the horn of Africa.

Yusuf stepped down on Dec. 29 after having tried and failed to sack Prime Minister Nur Hassan Hussein.

The president's bid to push Hussein out of his job was thwarted when parliament backed the prime minister with a massive vote of confidence.

Yusuf clashed with Hussein over their approach to the opposition. During his time as president, Yusuf had poor relations with the opposition, who accused him of obstructing the peace process.

Conflict in Somalia and power struggles that erupted since the fall of dictator Mohammed Siad Barre in 1991 have hampered successive initiatives to restore any semblance of order to the country.

As the country has no central authority, it remains in constant strife with military campaigns carried out by Islamist fighters.

Also, pirates regularly hijack ships off the Somalian coast and hold them and their crews to ransom.