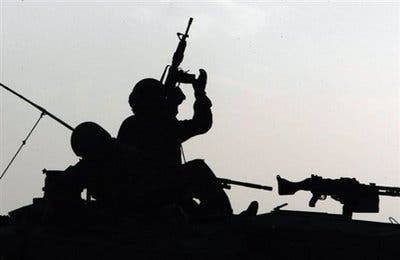 France summons Israeli envoy over Gaza shots
Israeli troops fire warning shots at European diplomats
France has summoned Israel's ambassador to protest as French and other European diplomats were blocked for hours on the Jewish state's border with the Gaza Strip and Israeli soldiers fired warning shots at their convoy.

A diplomatic convoy carrying France's consul general was halted by Israeli troops at the Erez border crossing on Tuesday and held for six hours as it tried to leave the Gaza Strip and return to Jerusalem, a spokesman said.

"The convoy, which included other European diplomats, was subject to two warning shots from Israeli soldiers," French foreign ministry spokesman Eric Chevallier told reporters during a briefing.
Chevallier said France's consul general based in Jerusalem and several of his colleagues travelled to Gaza to assess the reopening of border crossings and to inspect projects funded by France.

He said the Foreign Ministry summoned Ambassador Daniel Shek "to protest against this unacceptable incident and demand explanations from him".

For three weeks until Jan. 18, Gaza saw fierce fighting between Israeli forces and Hamas, the Palestinian group which controls the territory that left 1,300 Palestinians dead, according to Gaza medics.

Both sides have declared ceasefires but tensions remain, and international diplomats are attempting to broker a lasting peace.

An Israeli soldier was killed by a bomb at a different location on the border with the Gaza Strip on Tuesday and troops then killed a Palestinian, violence that strained the ceasefire and left people in Gaza fearing further Israeli attacks.